Congratulations to the USAP Community School student sustainability team for being selected as a finalist in the Global Schools competition for the Zayed Sustainability Prize! Our school is one of three finalists for the Sub-Saharan Africa region, and among the 33 finalists for all prize categories chosen from 5,213 submissions. Students and a faculty member from our school will travel to Dubai to attend the Zayed Awards Ceremony on 1 December during COP28 UAE, the 28th Conference of the Parties of the UN Framework Convention on Climate Change.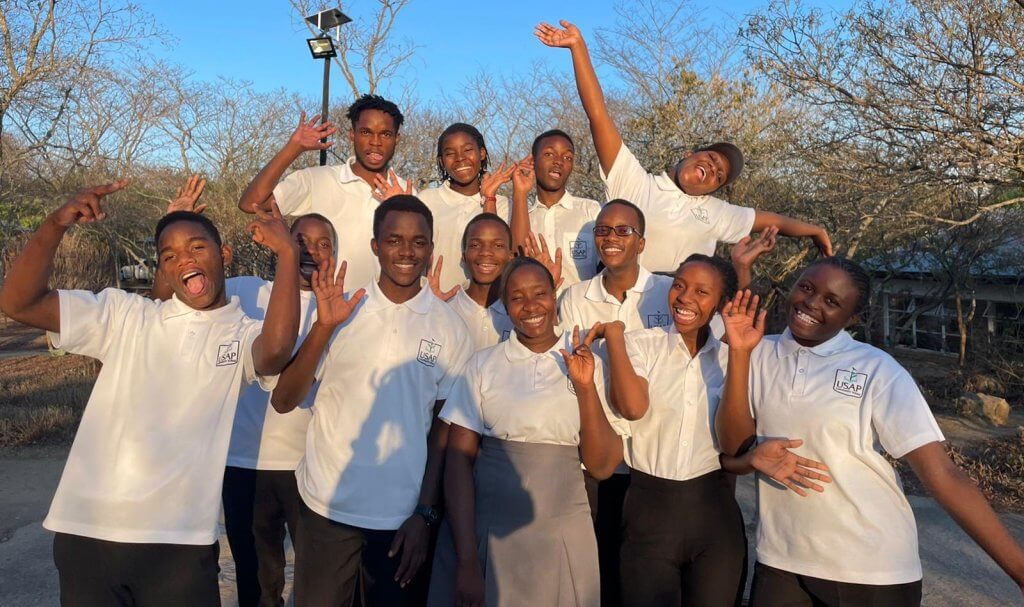 Starting as part of an Intersession class on sustainability, 12 students under the guidance of Research Methods faculty member Neil Wary researched, planned and wrote a proposal to launch our permanent school campus in Marondera sustainably. The proposal includes implementing a hydroponic farm, intensive solar energy to fuel the campus, a recycling center and nature path. These sustainability initiatives come together in the proposed Zayed Sustainability Center.
The students' proposal shares their vision: "We aim to implement sustainable practices into all aspects of our boarding school life as we continue building, so as to be a model of sustainability for the surrounding community and other schools in Zimbabwe. In addition to powering our school from the sun, our goal is to have an outdoor education center that includes a hydroponic farm that provides continuous fresh produce to our school and the surrounding community, a nature walk that will focus on conservation of the indigenous and medicinal plants on our campus, as well as a recyling and compost program that will reduce and reuse waste."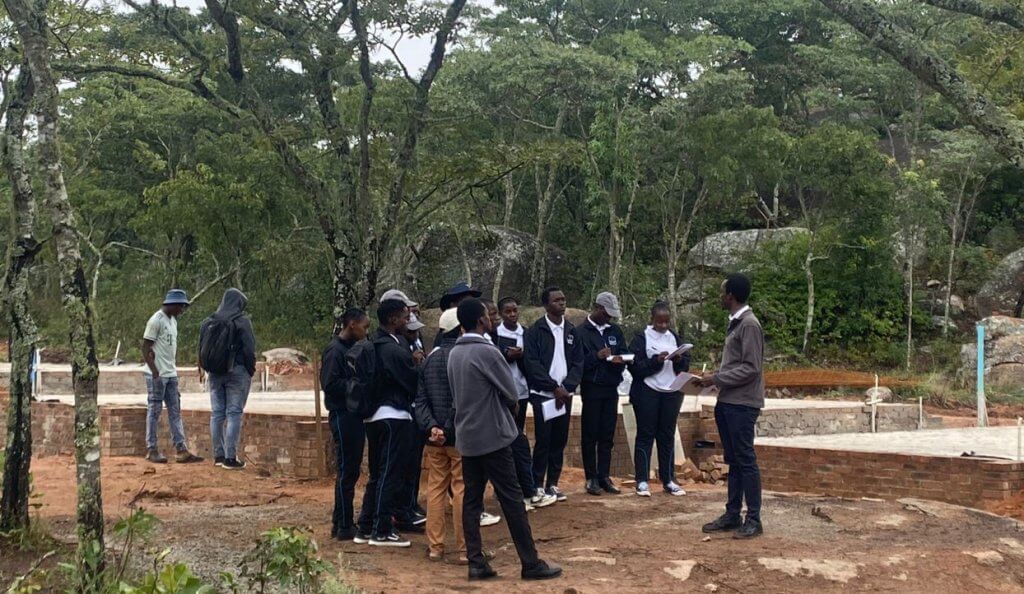 Team member L6 students Keith Tamwa summarized his team's reactions to becoming Zayed finalists: "Being selected as finalists for the Zayed Sustainability Prize has filled us with a sense of excitement, joy, and pride. We are inspired and honored to get the opportunity to share the stage with other change-makers and represent our school and our country, Zimbabwe, at a global level." Added L6 student Jacquelyn Gomba "I could not contain my happiness, the only thing I could do is run and joyously scream. From that moment, images of solar panels, our hydroponic greenhouse and the Zayed Sustainability Centre keep crawling into my mind."
USAP students see sustainability as key to a brighter future locally and globally. L6 student Alexander Magadza boldly states: "Our team's project is solving one of the most wicked problems that Africa faces to date, the lack of access to clean energy, sustainable food, and water conservation. Our project defines how the world should understand that sustainability is not only acknowledging the environment inherited from our ancestors, but also appreciating that we have just borrowed it from future generations." We are proud of our students' active commitment to sustainability and wish them safe travels on their trip to Dubai for the awards ceremony. 

Read more about the Zayed Sustainability Prize Global Schools competition here.