The Education Matters Zimbabwe Career Connect Internship Program, which began in 2016, is an experiential service learning program that matches Zimbabwean students studying in the U.S., Canada and with Ashesi University in Ghana, with Zimbabwean companies and non-governmental organizations during the student's vacation period from university.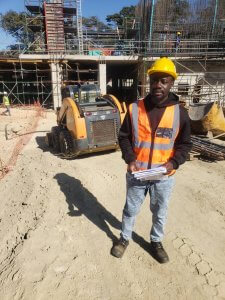 The spectrum of available internship opportunities is broad and responsive to the interests of the selected student participants. The program runs for eight weeks for the months of June and July, and the internship is unpaid. Student participants are expected to source funds to cover their own expenses during their internship and to pay a small administrative fee to cover program costs on the ground.
As part of the program, students have weekly feedback meetings on Friday afternoons and engage in group community service and social activities, and participate in programs in conjunction with EducationUSA and USAP Community School including a college fair and pre-departure orientation. Students will also keep a guided journal to record their experiences during the internship and do a final project that leaves their workplace better than they found it or works with their mentor on a research project of interest to both the student and the internship site.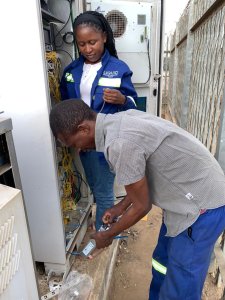 Zimbabwe Career Connect seeks to contextualize the students' academic experience and aid the student in experiencing life as a professional in Zimbabwe. The program seeks to expose students to fields that vary depending on their individual interests and include but are not limited to biomedical science, computer science, development work, public health, business, engineering, education and environmental studies.
The immersive nature of the program engages students and encourages them to make connections between their coursework, research, community service and place of work. Through this program, Education Matters aims to assist Zimbabwean students studying in the internationally to make meaningful connections in order to use the skills and knowledge they gain at university to contribute to positive change at home.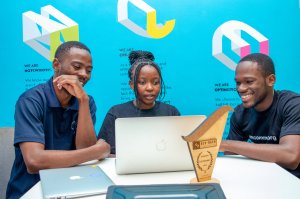 Despite global travel uncertainty and restrictions in 2020-22, Zimbabwe Career Connect placed 7-10 students annually in internships with companies and organizations around Zimbabwe for June and July. These placements included a data/information management and programming internship with an organization managing private sector COVID19 response in Zimbabwe, ZINCATT, physician shadowing; engineering and computer science placements with Econet Wireless and Liquid Telecom; fintech applications with Kuva Local and health research with the Biomedical Research and Training Institute.
Applications for ZCC 2024 are now open. Apply here. 
You may contact us with any questions or for more information at betty@edmattersafrica.org