The second and third quarter of 2023 came with amazing progress on the building front at our permanent USAP Community School campus just outside of Marondera. The USAP Community School opened in January 2020, is a residential 11th and 12th grade (A Level) school that educates high-achieving, low-income Zimbabwean students to excel at the world's top universities and return home to build society. We are more than proud of the construction team and the headway they have made as most academic and student residential buildings have walls up and a few already have roofs. We continue to plough ahead, this time with certainty that we will hit our target to start the academic year at the permanent campus in Marondera, Zimbabwe come January 2024.
The Phase 1 construction project is made up of three groups of buildings: academic, student residences and staff residences. In the academic area, which make up the central part of the campus, we have the classroom block of three classrooms, two science labs and dining hall. The superstructure on the classroom block and science labs has been completed and the roof structure is being installed. It is on this roof structure that the actual roof will then be placed, a process happening now. For the dining hall the concrete columns are close to 90% completion; from there the constructors will move to the rest of the superstructure.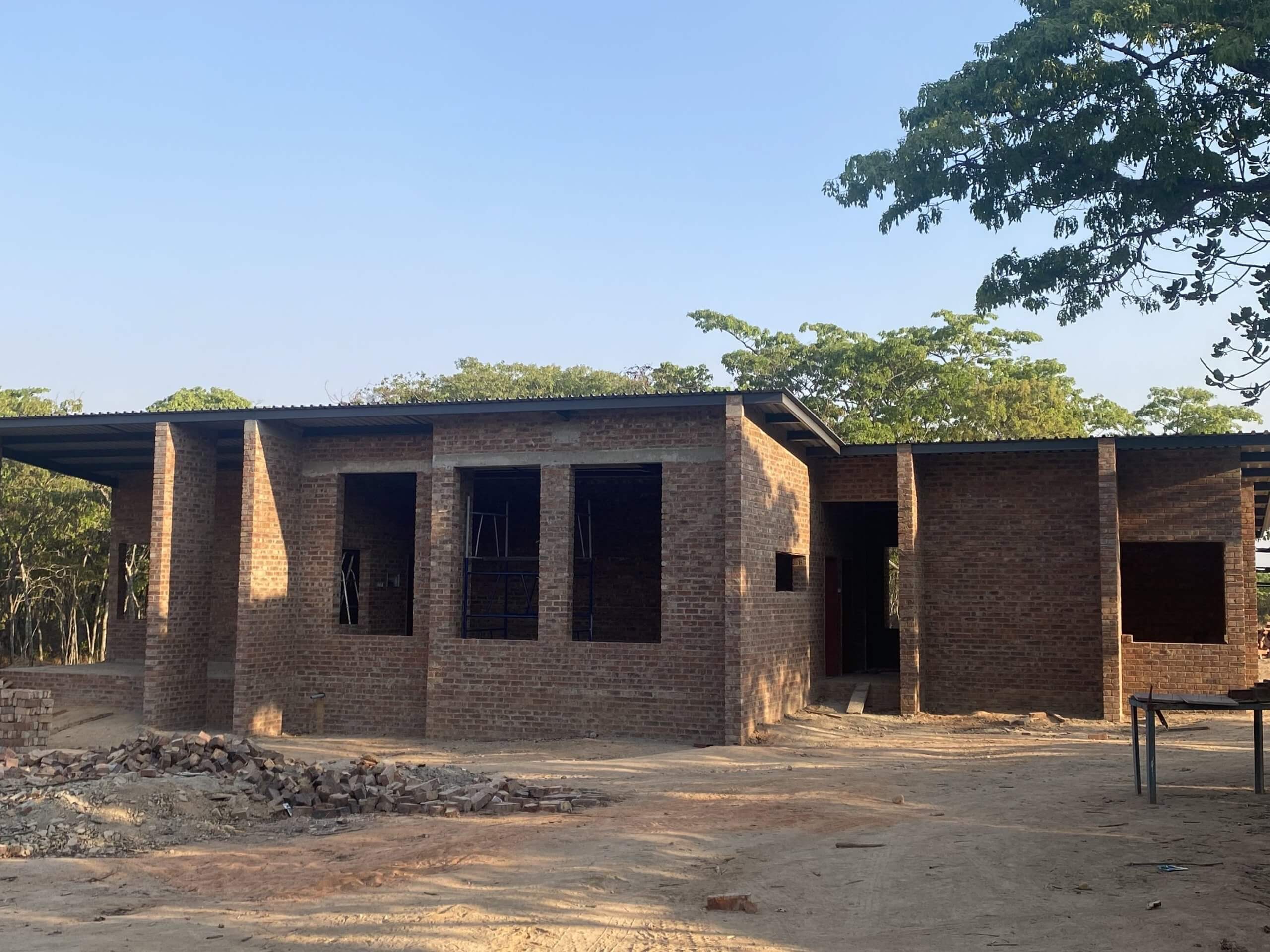 Boys' Residences – front view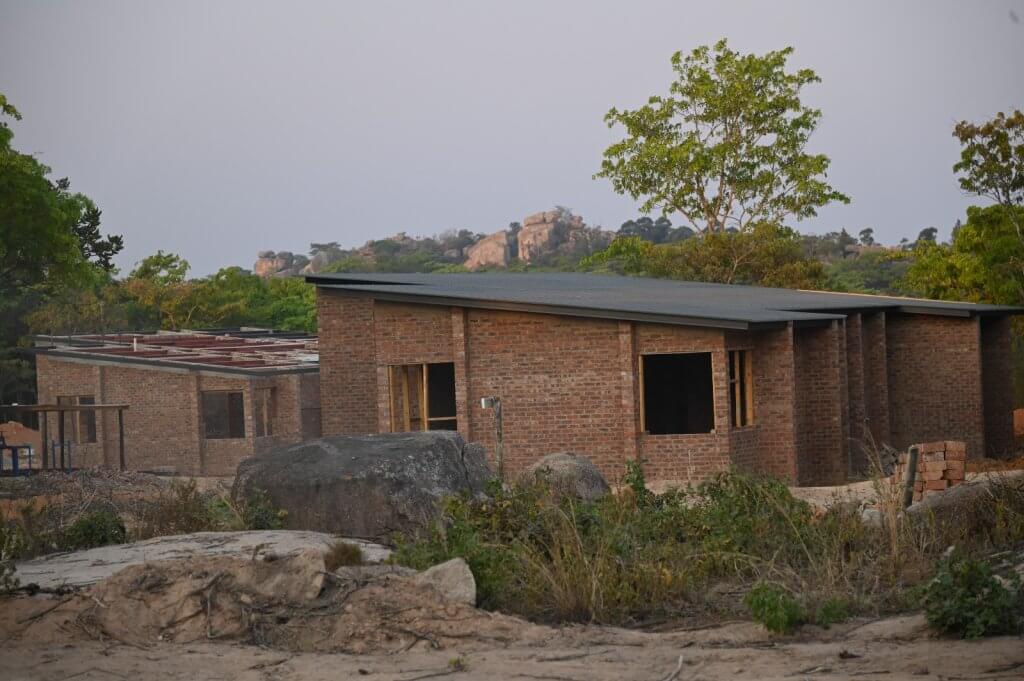 Boys' Cluster of Residences
Turning to student residences: for the three on the boys' side, the most advanced residence pictured above has a roof on already. The other two are in the process of their roof structure being installed. We expect these two remaining boys' student residences to have roofs in the next two weeks. On the girls' side, of the three residences, two are ready to receive the roof structure and the third one will be ready within a week. Finally, for the staff residences, the most advanced just had brickwork started, while, rest of them are at the slab level (floor slabs being poured.)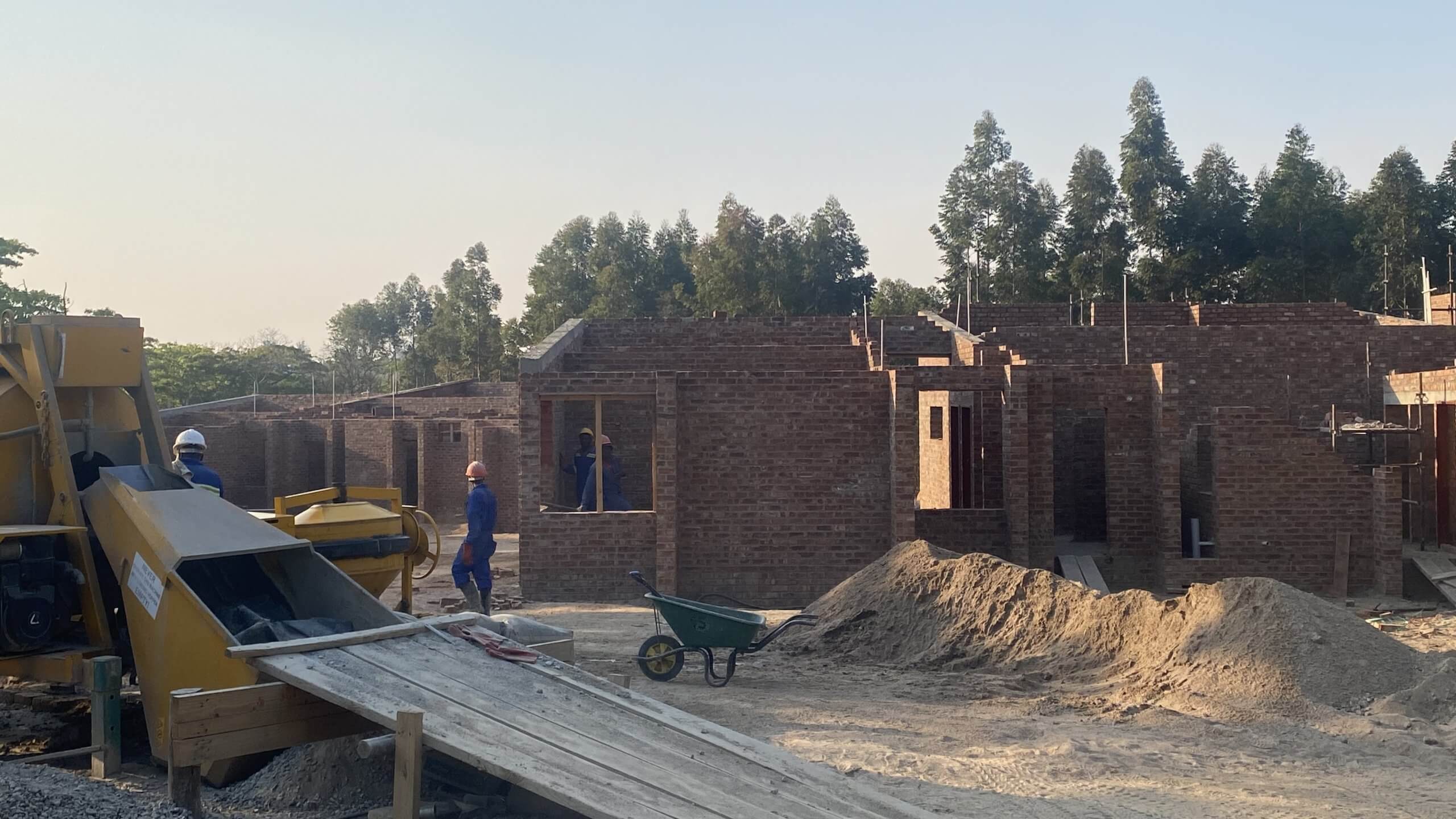 We continue with our capital campaign to fundraise to complete Phase One of our permanent campus as we aim to begin 2024 with our next class on our own intentionally-built and sustainable campus. Many thanks to each and every one of our partners and donors for your continued support that is making it possible for us to reach this momentous goal!