By Kudzaishe Blessed Chaonwa
Upon arriving at USAP Community School, it's easy for one to notice the absence of prefects, headgirl and headboy, which are notably staple leadership positions of any Zimbabwean school. In line with our Quaker value of equality, we believe that all USAP students possess equal potential of leading and serving. In fact, most students have been prefects, captains, and even junior members of Parliament at their previous schools. Most students had prior leadership roles in their families, churches and communities too.
To embody our Quaker beliefs of representation and consensus, our school has a special committee called the Student Representative Council (SRC). By graduation day, every student would have had the opportunity to represent their dorm room as a member of this committee. You might be wondering, how exactly? Well, the SRC changes every term. Students usually have one representative from each dorm room. Of great importance is that SRC members do not wear different uniforms, badges or receive any special privileges above other students, but they gain something more than gifts, that is, leadership skills.
Tuesday dinner meetings with the headmistress, Ms Chiedza, may probably be the best part about the SRC. From the sumptuous meal to the engaging discussions and even the occasional roaring laughter, these meetings never cease to be as exciting as they are professional. One of the current lower 6 members, Alexander Magadza, said and I quote, "In many ways, the SRC has taught us how the Quaker value of equality is observed by making decisions for students with students."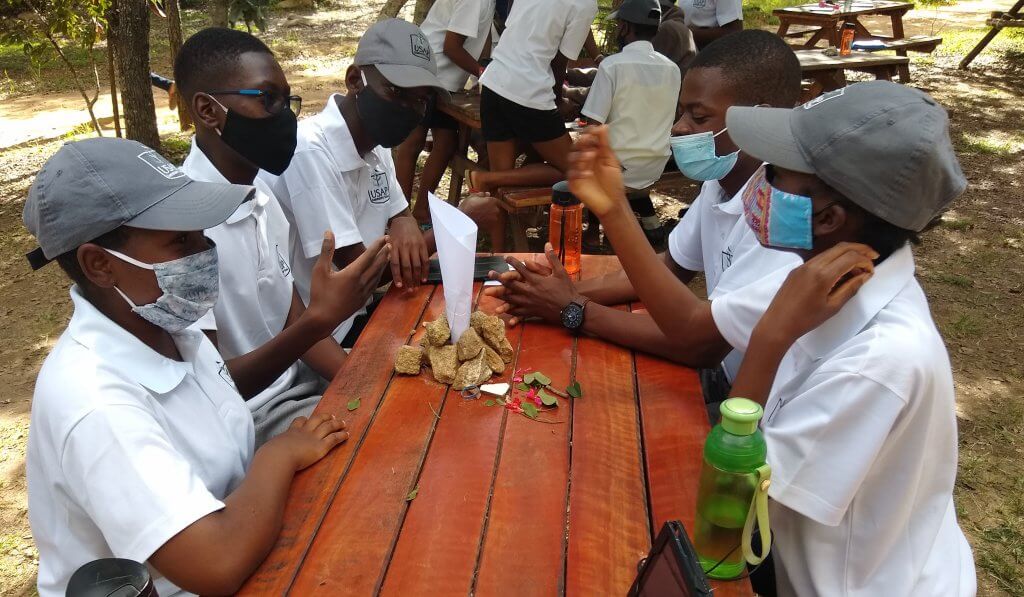 With a dedicated group of student representatives, the SRC provides a platform for students to express their thoughts on academic life, extracurricular activities, facilities, and overall campus life. By actively engaging with the student body, the SRC ensures that students' opinions are heard, valued and taken into account when making important decisions.
Being a part of the SRC offers USAP students unique opportunities for personal and professional growth. Student representatives develop essential leadership skills such as effective communication, problem-solving, teamwork, and negotiation skills. They learn to navigate through diverse opinions and work towards finding solutions that benefit the majority. These experiences not only prepare them for future endeavors, but also empower them to become active contributors to their communities beyond USAP Community School.
The USAP SRC plays a crucial role in fostering a sense of unity and community within the student body. By organizing events, and initiatives, they create opportunities for students to connect, collaborate, and engage in various activities outside of the classroom. The SRC acts as the voice of the student body, advocating for their interests, fostering a sense of community, and empowering individuals to become active participants in decision-making processes. Through collaboration and communication between the SRC and the school administration, positive changes can be implemented that enhance the overall school experience for all USAP students. At the end of the day, the USAP experience becomes more than just an enriching one, it becomes a priceless memory.