Matson, a 23-year-old young man, is a 2nd year student at Huron at Western University doing Honours Specialization in Political science and a minor in French.
I am the first international student and Black student to be elected as president of the HUCSC since its foundation. My win of this election is a big win for the Huron community and it sets a ladder to revamping our students' council. It also gives hope to young people like me to envision the possibility of any vision they have.

– Matson Kitamisi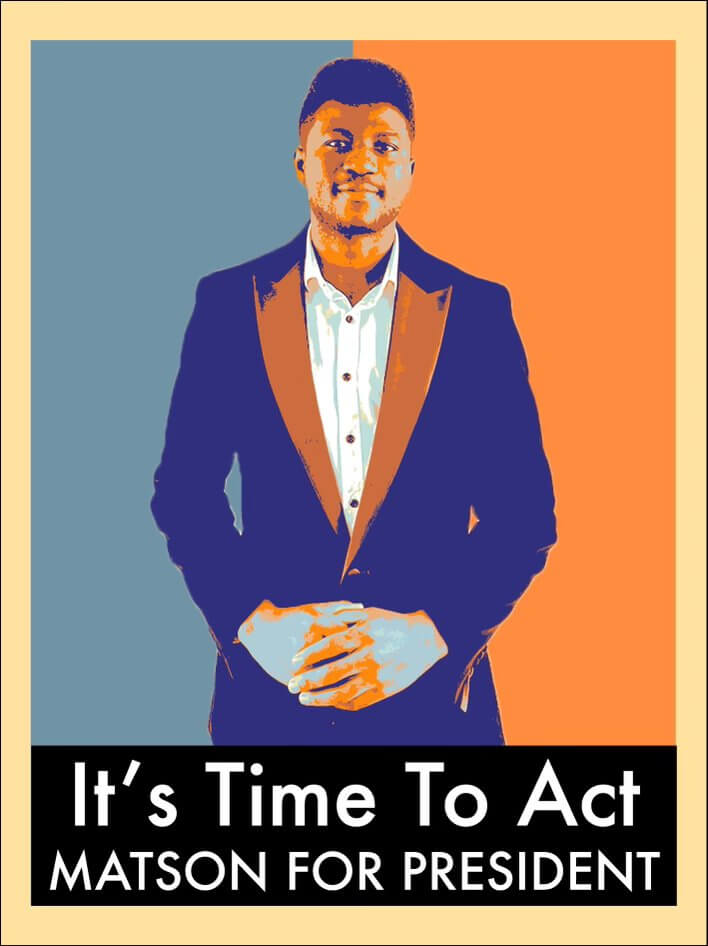 Matson fled from the Democratic Republic of Congo to Zimbabwe in 2015 with his 2 siblings. He lived in Tongogara Refugee Camp, Zimbabwe, since then and was awarded a full scholarship in 2020 to study at Huron at Western university in Canada. He aspires to bring transformational change to our global village through working with the United
Nations (UN).
What inspired you to pursue the role of student council president?
Community urgency and vision brought me here. When I came to university, I just wanted to find a home and a place where I could feel I belong. Unfortunately, like most of the other students, it was not the case. As a black student, I started feeling isolated, having inaccessibility to information, resources, and events. This is why I started participating in Leadership opportunities here at Huron. Engaged in a project called the Tent of Hope where I worked with other 3 students with the support of the students council to advance equity related work at Huron. In my first year, I became a communications delegate in the First year students' council with the aim to spread the information and resources to my fellow first year students. In my 2nd year, I became a Community Don where I provide support, guidance, and counselling to first year students. It was by being a community Don that I realized that the problems that I was experiencing during my first year are the same problems others are still experiencing. I then acknowledge the power that lies in the hands of our Students' council, and believe that leadership could turn things around and make our campus better for every Huron student. I then decided to run under a slogan: "It's Time To Act."What was your platform and what do you hope to achieve in your term?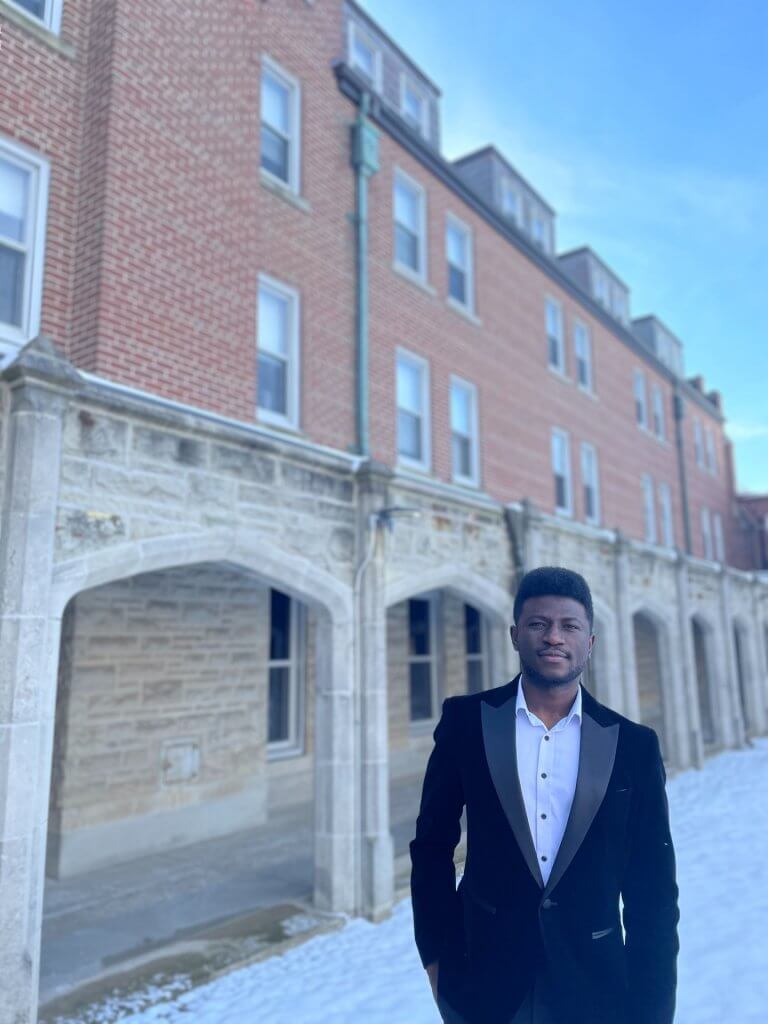 My platform had three pillars.
1. Promote tectonic change on and beyond campus.
2. Strengthen the ways we broadcast information to students.
3. Reclaim the HUCSC's (Huron University College Students' Council) role as an engine that embodies students for advocacy and community-born change.
My aspiration is to bring every student to participate in the decision-making process of our students' council and I envision a very attractive students' council which is accessible to every student, despite their identities. Be it Black, Indigenous, People of Colour, LBGTQ+, mature students, International, and any other minority groups here at Huron. I believe that at university, there are only two important dates. The first one is the day one arrives on campus, and the second one is when we realize why. The student government has a role to play in supporting students achieve their dreams as they navigate to discover the 2nd important date. This is my vision. And as the first International student to be elected as president of the students' council here at Huron, not only I have given hope to many other students, but also I envision to create a pathway that will bring many others after me.
What challenges have you faced during your campaign, and what has kept you going in difficult times?
Building a team is the most important part of any campaign. To me, it was really rewarding to have people who are really committed to supporting me throughout this journey. Building this team was a challenge as to making sure, there is diversity in it and that it reflects our vision. As an outgoing person, this became easier to build. The 2nd challenge is that I received lots of stones during consultations. Some people advising me not to run because of the culture that has been in our students' council saying that I won't win and if I do, it will endanger my relationship with the administration. I remember one week, I was reflecting on them and I was just about to drop down my candidacy. But, with the support from a friend, and through resilience, I came back to my feet and decided to run. In addition, I knew that if I am not running, it will affect me if I keep seeing those problems I was trying to solve. I therefore decided to run.
What role would you say USAP played in your journey?
USAP played a crucial role to this journey. First, it helped me be here at huron university. As a refugee kid, I could not imagine being here at Huron. In addition, USAP has made me grow my leadership skills with the idea of reciprocity. It was through that value that I ran for the president role. Despite having opportunities and networks now, I felt the need to support others and give back to my community.
What advice/words of wisdom do you have for youth (USAP or otherwise)?
My advice to youth is that "nothing is impossible." When I was running, I received words of advice from different people saying that we can never win the elections given the structure in place. But, we won and gave the same people hope for the future, hope that nothing is impossible. I am aware that you can also face something like that. Always remember that stones are thrown to a tree with good fruits. No matter what people say of you, do not change your direction. Keep moving and find people who will support you to achieve that dream. Keep dreaming. You may be that youth who can bring transformational change to our society. One thing you should know – you have more power than you think.