USAP students represent the best and brightest students of their nation. They aspire to broaden their horizons and share ideas and perspectives with a diverse array of people. USAP participants are selected for embodying all of the following four qualities: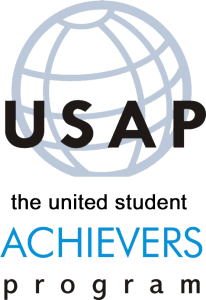 • Academic excellence
• Demonstrated leadership potential
• Ethos of giving to community
• Economic disadvantage
USAP does not discriminate on the basis of race, ethnicity, ancestry, sex, religion, age or disability nor does it use these criteria in its selection.  While we make a genuine effort to recruit USAP students from all provinces and areas of the countries where our program is present, we do not set quotas for geographic or ethnic distribution.  We seek students who meet all four of our criteria.
USAP began in Zimbabwe in 1999 under EducationUSA with the aim of providing access to higher education for determined, bright, low-income youth, thus producing highly-skilled and liberally-educated leaders for tomorrow's Zimbabwe.
More than 15 years later, more than 350 Zimbabwean USAP students have excelled as students at America's top colleges and universities, and many have returned home to make an impact, are continuing graduate studies or are working all over the globe. The program was replicated to EducationUSA offices internationally as far as Nigeria to Brazil, Ecuador to Latvia,  Malawi to Mongolia.  In January 2016, the United Student Achievers Program migrated to Education Matters, a non-profit college access organization in Zimbabwe and currently has now helped to launch thriving new cohorts in Malawi, Uganda and Zambia in addition to continuing to support long-standing USAP Mongolia.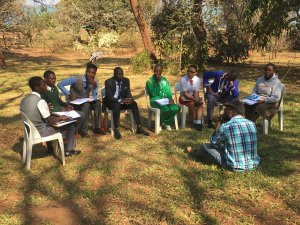 USAP's model works closely with students during their final year of high school and before college through a year-long program of "bootcamps" and workshops designed to empower and assist them throughout the application and orientation process. USAP builds students' confidence and bond as a supportive family who share similar backgrounds and will be facing parallel challenges while studying abroad. The refreshed USAP assists students to apply for funded educational opportunities internationally, not only to schools in United States, and works closely with families on the ground, visiting every student in their home.

USAP provides many benefits to colleges and universities – pre-screened, well-rounded applicants, focused, committed and involved students, and an economically-diverse international student body.  At Education Matters, we strongly believe that USAP students hold the keys to the future development of their countries and communities and have the potential to make impressive positive impacts in their chosen careers.  USAP students continue to excel in impressive measure, including two USAP Rhodes Scholars named in 2017 and another in 2018, multiple PhD degrees earned and successful entrepreneurial initiatives started on the ground in Africa.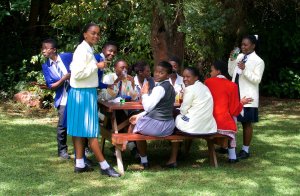 Wherever they find themselves all over the world, USAP students run active social media groups, events and forums, a fund to support application and preparation costs of future USAP students, and provide intensive support for one another. USAP expects a commitment from students to give of their energy and time to the "USAP family" and to their own communities at home and abroad.
The 2018 USAP cohort of 35 students from all 10 Provinces of Zimbabwe from over 700 applicants have recently completed their application process and now are waiting to hear their admissions and scholarship decisions. The 2017 USAP cohort includes 39 incredible students who are currently studying in universities internationally having earned over $7.7 million in scholarships. Education Matter's first USAP cohort from 2016 started university studies in August 2017 having earned over $5.8 million in scholarships.
The 2016-17 USAP Cohorts are studying at: Amherst, Berea, Brown, Bryn Mawr, Carleton, Cottey, Davidson, Grinnell, Kalamazoo, Lafayette, Lander, Lehigh, Harvard, Penn State, Pomona, Reed, Sewanee, Smith, University of Pennsylvania, University of Rochester, University of Southern Indiana, University of Wisconsin-Madison, Warren Wilson, Wellesley, Whitworth, and Vanderbilt in the United States.  Outside of the U.S. students are attending Brescia University College, University of British Columbia and University of Toronto in Canada; University of Edinburgh (Scotland), Ashesi (Ghana);  African Leadership University (Rwanda and Mauritius ), Cavendish University School of Medicine (Zambia) and University of Zimbabwe School of Medicine.
We are currently not recruiting a new USAP cohort while we concentrate on the USAP Community School .