USAP Community School is proud to announce that as part of efforts to strengthen psychosocial support of all members of our school community, it has launched its first ever Peer Support Youth Program. Over the February mid-term break, USAP conducted an intensive four day training for a cadre of 12 Peer Support Youth (PSY) who can assist fellow students with strong listening and communication skills, team building, psycho-social support and self-calming methods. The aforementioned skills will help make the USAP experience as inclusive, trauma-informed and emotionally safe as possible.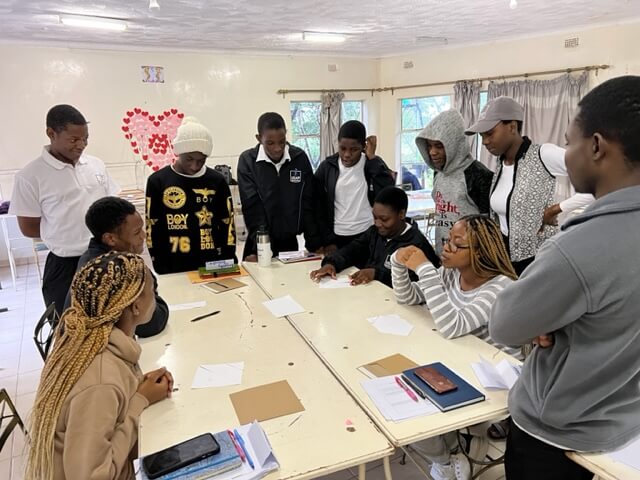 At USAP Community School, as with all secondary schools, it can be common for the students to periodically experience feelings of stress, anxiety, loneliness etc. After some extensive research, it has been noted that often fellow students and people in the same social position are in the best place to understand and hence mitigate these negative feelings, especially when trained and supported accordingly.

"Apart from just being a 15 hour long seminar, the program was a really huge learning experience in which we got to complete the learning process on psychological first aid and through sharing and receiving ideas on how best we can be able to keep a healthy mental state for both ourselves and others around us." – Brendon, a USAPCS peer supporter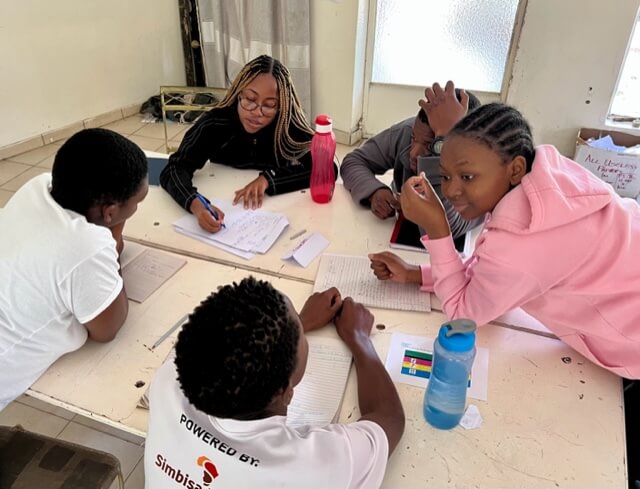 Dr. Lucy Steinitz, who developed and implemented psychosocial support training internationally for several decades and is both a USAP Community School volunteer and Board Member, facilitated the training. Two recent graduates of the school, Chantelle Mawoneke and Julienne Nkanka, participated as TAs for the training. Through the intensive training on Psychological First Aid, the PSY are prepared to offer emergency emotional support if someone is in crisis or has experienced trauma. By recognizing that everyone is unique and being committed to confidentiality, they will try to help those in need to help themselves through understanding and being empathetic. Depending on the situation, the PSY are always willing to link students in need to helpful resources and provide necessary information.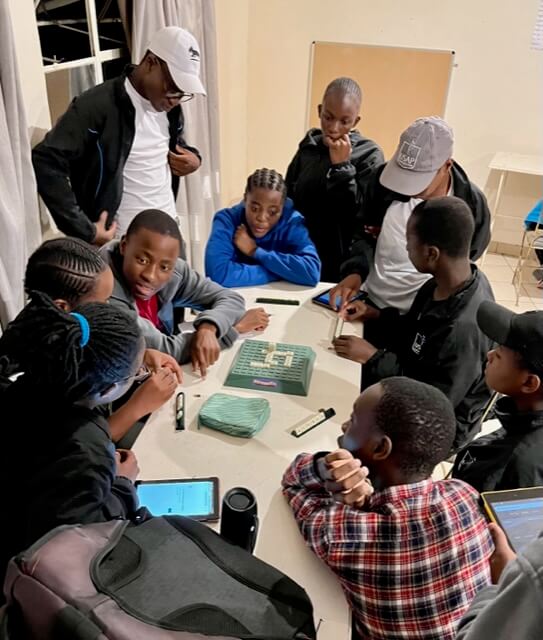 "During my training, I learnt that even though we cannot change the situation, we are able to change how we feel about the situation by controlling our emotions. The program helped me to improve my active listening skills. The skills l learnt include; asking follow up questions occasionally, nodding to show that you are listening and making eye contact. Above all, as a peer supporter, confidentiality, respect, patience and empathy are my greatest values."
-Ruvimbo, a USAPCS peer supporter


The PSY club is up and running with hopes of continuous development and training throughout the year. There are a lot of future goals and plans that have been put in place and are yet to be initiated and brought to fruition. A big thank you goes to all those who made it the advent of PSY on campus possible including Lucy Steinitz and USAPCS Head of School, Chiedza Mufunde.