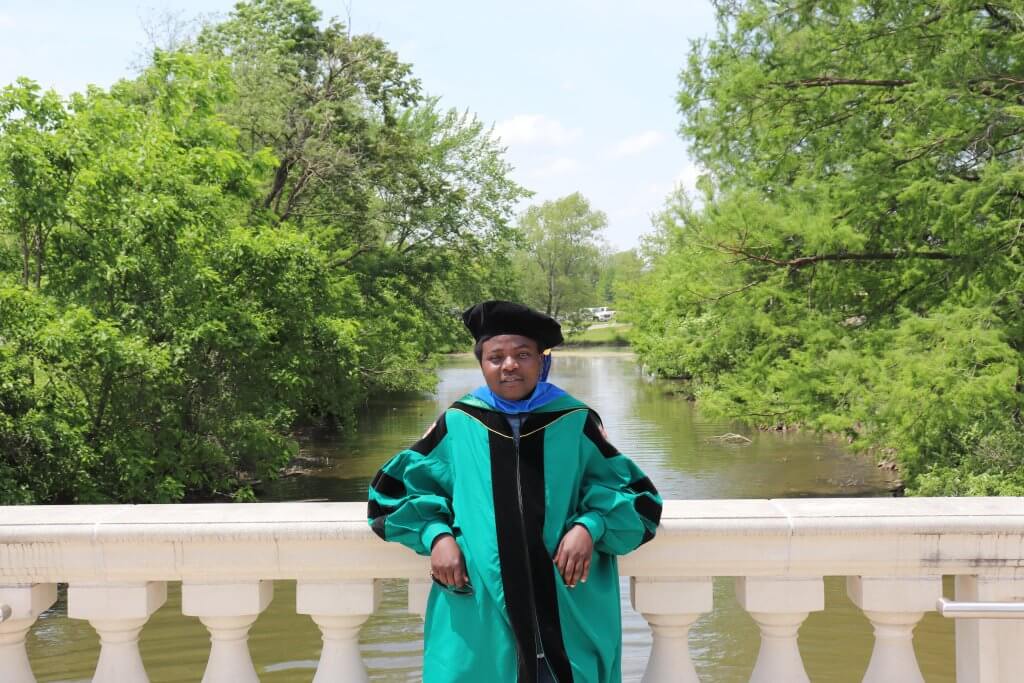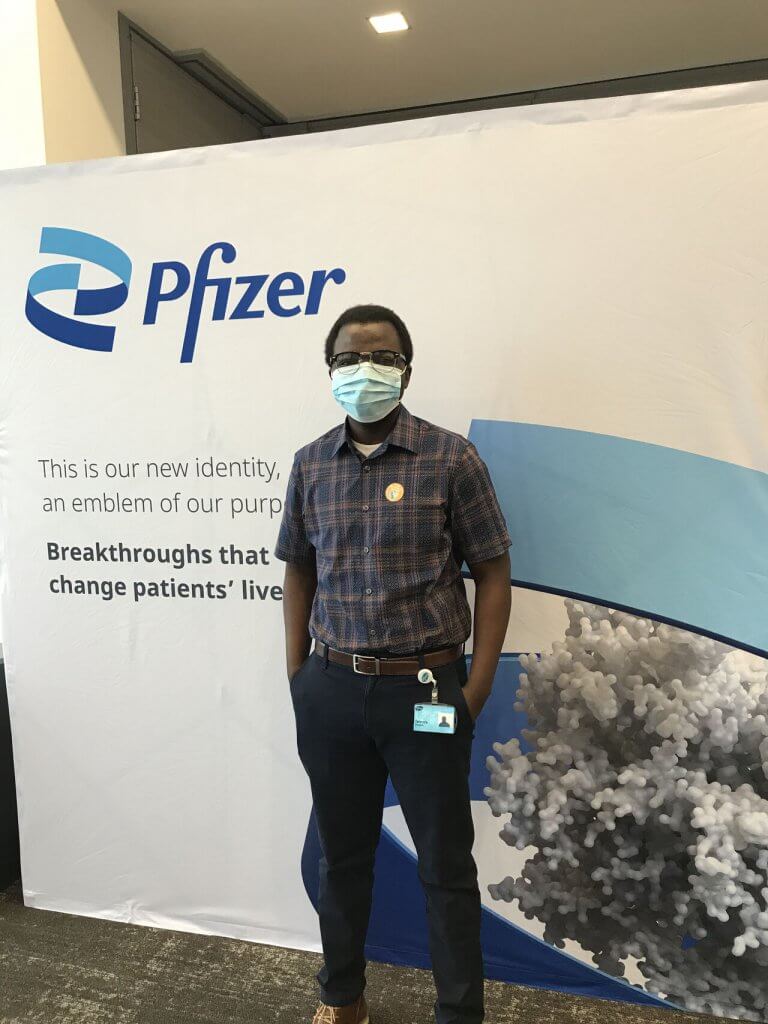 Dr. Tatenda (USAP '08) is a senior scientist at Pfizer who worked as part of the team that developed the COVID19 vaccine. As part of the Upstream Process Development group whose main objective is to develop state-of-the-art manufacturing processes for biotherapeutics ranging from antibodies to vaccines, Tatenda was directly involved in the development of the vaccine manufacturing process.
"2008, a year to remember. A year that changed everything! After series of delays and postponements due to water shortages, we (the incoming class of 2008) finally started our first semester in one of the prestigious programs in the nation, yes you guessed right, Bachelor of Medicine and Bachelor of Surgery (MBChB) at the University of Zimbabwe (UZ). "Mwari ngaaa vongweeeeeee" (i.e., praise God), my mom shouted while being overwhelmed with emotions. "We have our first doctor in the family", she said on my way out to my first class. My journey to UZ was three-part: 1) A long walk to the city center 2) Hitch hike to the main campus. 3) Do that in reverse and repeat. Because of the excitement I had, I enjoyed the walk, I graciously took it as exercise anyways. After an introductory class by Mr. Chifamba, two questions immediately were stuck in my head; who makes the medicines and how?
A few weeks into the semester, one day I came back home around sunset. Manheru mama? "Manheru", she responded in an unusual soft voice, as if she was struggling to speak. She then jumped and rushed to the bathroom, which was two stairs from our room (house), she had diarrhea. When she started vomiting, I immediately realized she had contracted cholera. She was dehydrated and had gotten extremely weak. Luckily, I had completed an emergency cholera crash course since cases were rapidly increasing, which later became a cholera outbreak. I rushed her to Beatrice Road Infectious Diseases Hospital in a ngoro (scotch cart), that was uncomfortable and painful but there was no other option. "You are lucky you just got her in time, many are dying en route", said the nurse after my mom got admitted into the hospital. While my mom was successfully treated, many people died during the outbreak. This was a lucky escape for my mom (kupona neburi retsono). Following this incident, I needed to know how medicines are made. That's when I decided that I didn't want to practice medicine, instead I wanted to make medicines and vaccines. I dropped out of medical school and have never looked back."
What role has USAP played in your journey?
USAP vastly expanded my imagination. I remember vividly during our first meeting, Mai Mano showed a video about colleges in the U.S. As I watched from the the back, my chest started pumping fast and with a small grin I said to myself, I want that and I am going to do everything I can to get there. Most importantly, USAP provided resources I would have never afforded (assistance with college applications, SAT exam prep, flight tickets, among other things).
Describe a challenge you faced growing up. What has kept you going during difficult times?
I grew up in a big family of 8 in Nenyere Flats (Magaba) in Mbare (Harare). My parents struggled to make ends meet and I had insufficient school resources (e.g., books, school uniforms, etc). However, I didn't want to use my disadvantaged background as an excuse to be mediocre in school or life. To keep pace with others at school I used what I had (my good math and sciences- physics, chemistry, biology skills to get what I needed (text books). It was a transaction and how it operated was I would help other students study math and sciences in exchange they would lend me textbooks for a week. Within that week, my goal was to cover at least two topics. By the time we sat for end of term exams, I would be as equally prepared as my fellow students with textbooks. When schools were closed for holidays, I had a car washing gig just down the street near Mukuvisi river. Magofingo and Mdara Diva taught me everything about car washing. I used the money I made from car washing to buy chocolate, candy, eggs in bulk for resell. I used the proceeds to buy my school uniforms and shoes (toughees were a big deal that time). Growing up, there were challenges surrounding me but what kept me going was I never felt sorry for myself, I was out there looking for ways to make it through life. Importantly, I wanted to help my parents and also become a role model for kids not only in Nenyere Flats but also in Zimbabwe.
What advice would you give to young people ?
There are some experiences that will knock you down. I have been knocked down countless times. It doesn't matter how many times you get knocked down, that's part of the process. The most important thing is can you get up after a major setback. Bhuru rinorwa rinoonekwa nemavanga. My advice is believe in yourself and never give up, never.