By Brian Marombedza 
You will do so much work with so much flexibility.
When I arrived at Baker Tilly Chartered Accountants on my first day at work, I was immediately given an assignment: working on a tender that the company was going to bid for
in two weeks. This was a high stakes tender involving a foreign government. In the meeting, the Business Development manager asked me "Mr Economist, can you give us a perspective here on how we can improve our chances of getting the tender". It was very important to get this right, and yes, I worked as hard as I could. In two weeks, we filed for the tender with my points being included also in the final draft. It was a fulfilling experience, a well rounded one which you might not get at any other time.
Yes, you will get to show your school spirit at college fairs and help students to break out of their insecurities and dream big.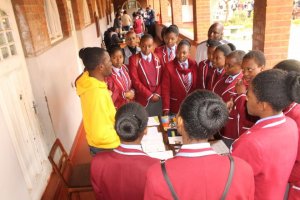 ZCC is not just about getting a job to equip you with experience and helping you develop professionally.  It also gives you an experience to show your school spirit while you are at home. Through ZCC, you will participate in at least three college fairs where you will represent your school and tell students of what it is really like to be on your campus. Its one thing for students to interact with admission officers and read websites, but its another for you to be part of their journey helping them shape their dreams and choose which institution to attend.
You will be given an opportunity to find something you are passionate about improving.
Yes, ZCC will also give you an opportunity to do an extra project for the summer – something which will enrich your summer and of course your resume. For my project, Kudzai and I started pdo4studentsbystudents where we answered questions from students about our experience studying abroad. We all know how happy people are in the summer before they come to the US and how they probably will not read the pre-departure orientation booklet which EducationUSA gives out. With this in mind, we decided to answer their questions live, including the follow ups as well. This was a fulfilling project which allowed us to share our experiences and also warn the students of what they might need to watch out for once they get to school in the US.
ZCC is a family and you will walk through summer together as well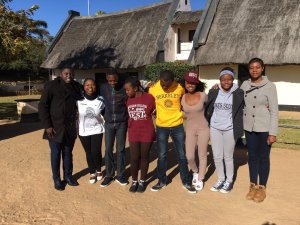 Yes, reverse culture shock is real and you might find problems striking up conversations with your old friends. But everyone else will be experiencing it and because of this, ZCC will be your family to fall back on and readily hang out with in your 8 weeks at home. You will literally walk through the summer together.
Want to catch up with old friends and watch the national team play?
Reverse culture shock does not mean you will go for 6 weeks without talking to your old friends. So yes, during some time off ZCC, you will catch up with your old friends visiting the national sports stadium for games, University of Zimbabwe, NUST, and any place depending on your preferences.
12. The two months are just like a fortnight – before you know it, you have graduated!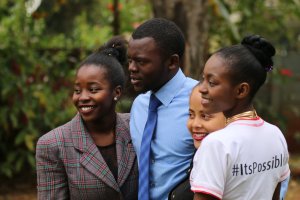 Apply for the 2018 Zimbabwe Career Connect before the 19th of January 2018 and get a chance to experience life as a professional in Zimbabwe.