Eighteen students from the USAP Community School have been awarded full scholarships worth over US$5,500,000 to study at top U.S. colleges and universities starting in August 2023. Our second class from USAPCS graduated in November 2022, with high expectations after our inaugural class' admissions success. Having already begun their applications to U.S colleges in the 3rd term of their final high school year, the students eagerly anticipated responses from their college of choice.
January 2023 began on a high note for recent graduates with some already having received acceptances from their Early Decision college admission round choices as early as December 2022 . More students received multiple U.S. acceptances and scholarships in Regular Decision announcements in March and April 2023. We are thrilled to announce that 18 of our students received a total of $5,500,500 USD in scholarships. The students are going to a total of 16 universities (two universities taking two USAP students each) and are very excited to begin college in September 2023: Brown, Dartmouth (2) , Grinnell, Harvard, Haverford, Lander, Northwestern, NYU Abu Dhabi, Pomona, Stanford, University of Pennsylvania, Vassar, Warren Wilson (2), Wesleyan, Williams and Wilmington.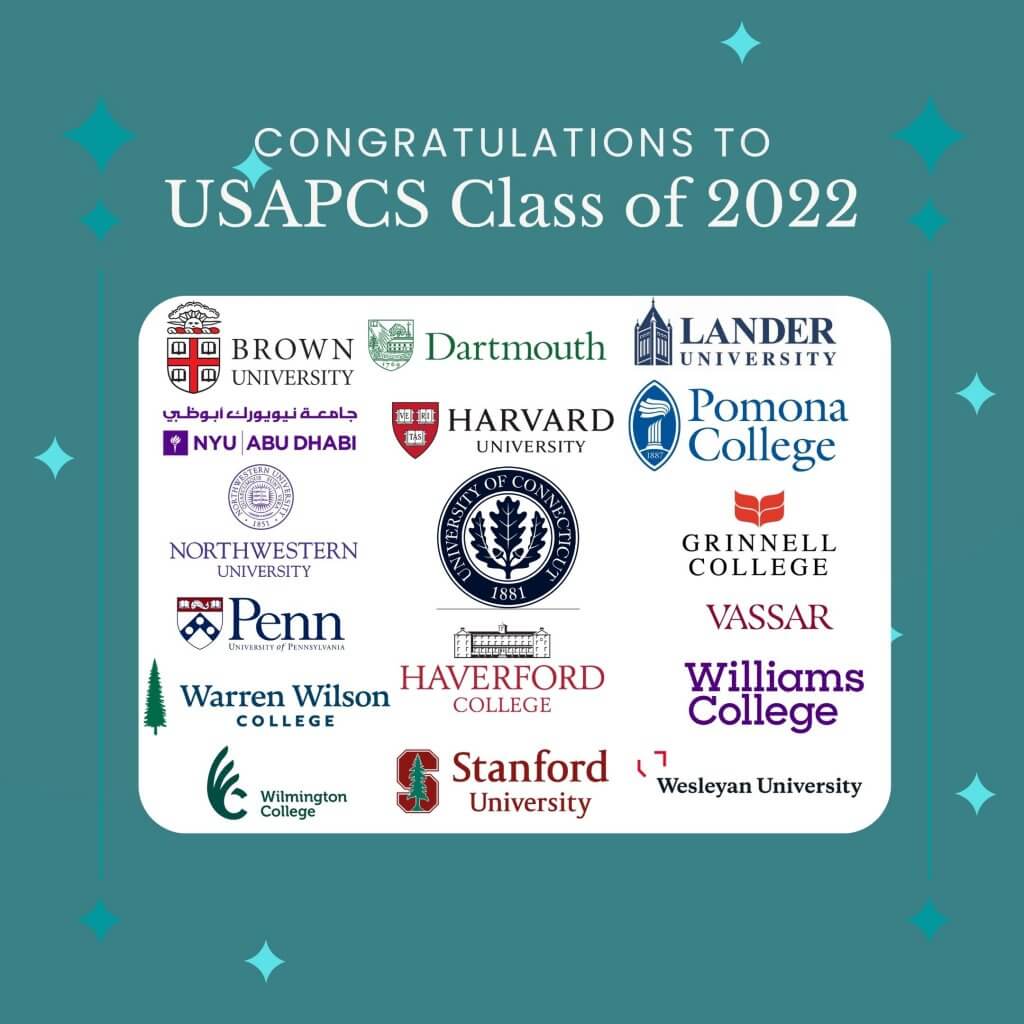 Some students from the Class of 2022 who applied for Mastercard Foundation scholarships to universities in African countries including Kenya, Ghana and Rwanda are currently awaiting either their interviews or decisions. All the best to our amazing students!