Eight USAPCS Traditional Dance Club members had a wonderful opportunity to be part of a cultural exchange program with the students at Gashora Girls Academy of Science and Technology for the last week of March 2023 in Rwanda. A generous grant from Lisle International allowed students Denzel Moyo, Moreblessing Upini, Prince Chitima, Tinaeyishe Manyanhaire, and Trust Shoko, TA's Eustina Bvunenge and Langelihle Ndebele,and teacher Anesu Ndoro to travel to Rwanda for the week of cultural exchange. For those of us who were fortunate to travel as part of this cultural exchange through dance, the experience was like no other. It was a chance to burst our little bubble of Zimbabwean culture and open our minds. In the end, the experience yielded joy, priceless sentiments, and valuable knowledge about our diverse continent.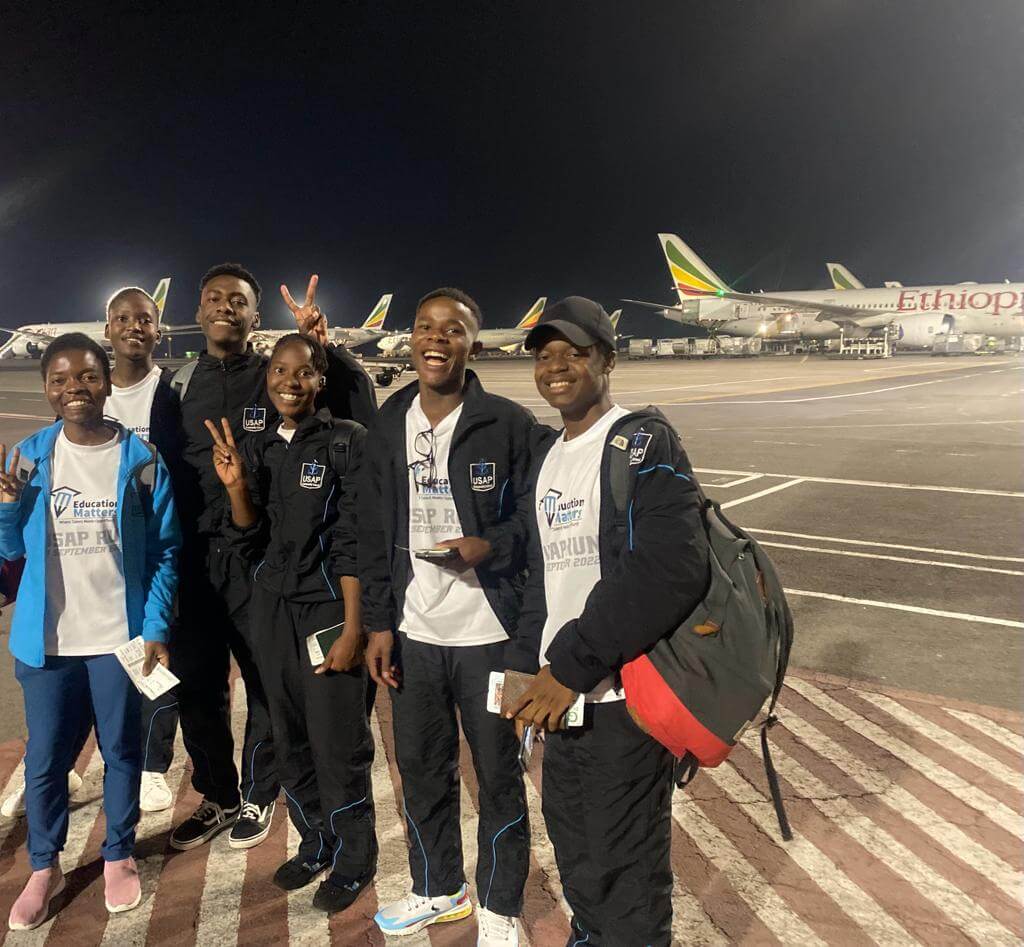 The Rwanda Cultural Exchange Program furnished us with an opportunity to mix with two hundred-plus bright, unique, and talented students at Gashora. It gave us the chance to share, learn, teach, and connect. Kickstarting the week traveling by plane for the first time and then with a nine-hour layover in Addis Ababa, made us realize the whole week would be an adventure. Upon landing, we explored Kigali, through the back of taxi windows and had snippets of Rwandan urban life. The day ended for us with a cozy night in a beautiful AirBnB home. On Monday we traveled to Gashora, where we were welcomed warmly by a vibrant group of girls with unimaginable levels of curiosity, support, and commitment. It was clear to see how everything was well organized by our host school. This was visible from the timetable, our accommodation, and the fantastic meals served. We finished the day with an icebreaker game that gave us a snapshot of the wonderful people and new friends we were going to spend the week with.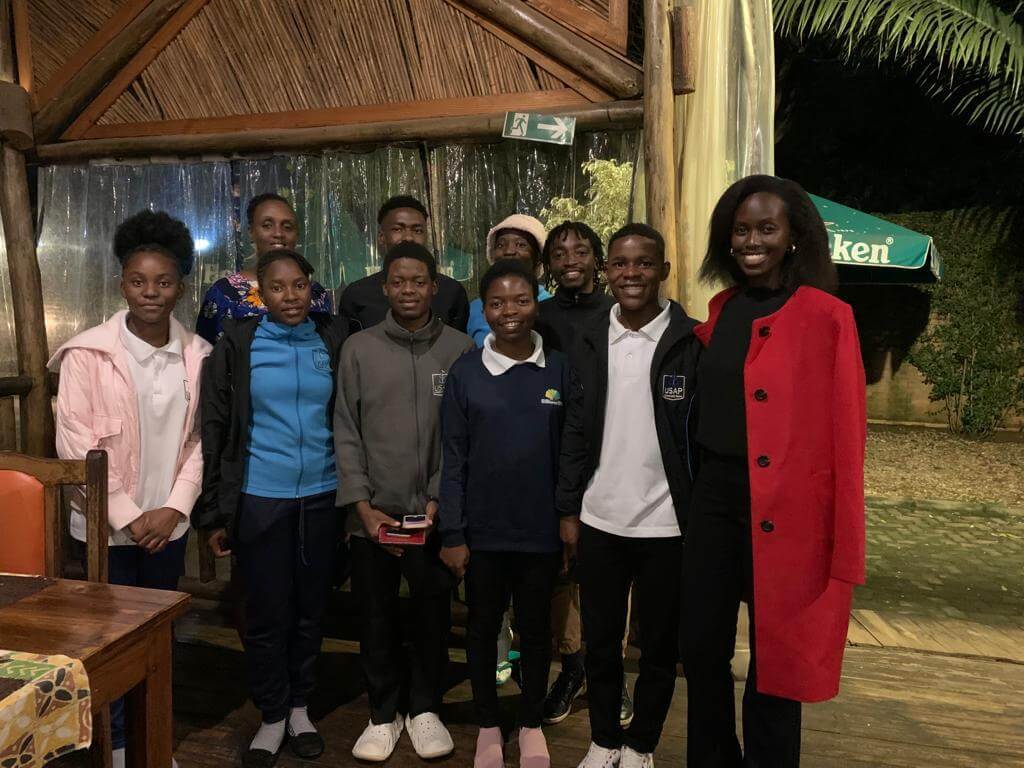 Tuesday came alive with a school tour. A few of the Gashora students took charge of the event, showing us various cool places around their campus like the "Freedom Lawn", leaving us at the community center where most of the magic happened. With dozens of attentive eyes, we explained and danced our Zimbabwean Mbakumba in front of the Gashora girls. This was welcomed with cheers, ululation, and applause. The day spent at the Community Center hall immersed in Mbakumba steps, claps, drum beats, and laughter. In our time for written reflection, we were able to return to the experience and dig into how we felt about the activity before it faded. I was able to measure my success through the support and interest I got from the Gashora girls' commitment to learning our dance and drumming. We had supper and came back to the Community Center where the floor was for the Gashora girls to show off the moves they had learned throughout the day. The collateral beauty lay in missing some steps and still having joy to retry. We all received bracelets after the event, that we all hope will remind us of this week.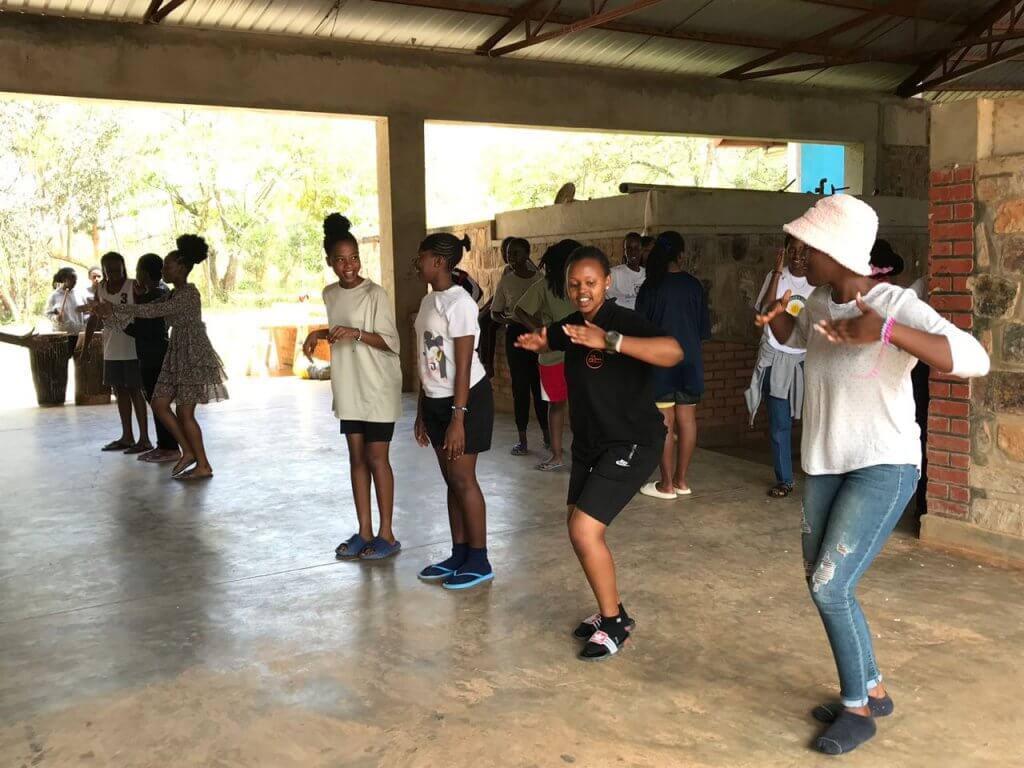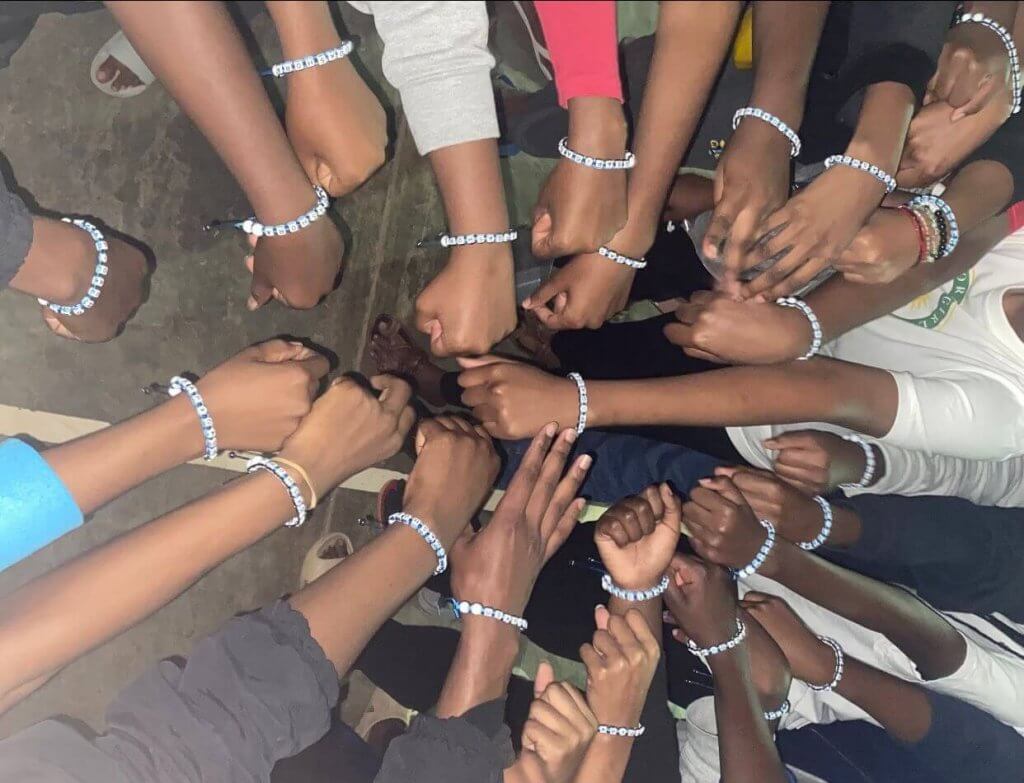 Wednesday started with our turn to learn two Rwandan dances – Intore and Ikinimba. We stored away our teaching mindsets and struggled with the steps, learning the intricate Rwandan dances. We experienced the patience of the Rwandan people, dance instructors Auntie Yvonne, Razek and Cyomoro, as they taught us how to move our hands in coordination with our feet and lastly, combining these different steps into a routine. The main take away from learning Intore was how to listen, watch and follow. All this made sense when we were dressed in the Rwandan dance uniform to perform in front of the whole school on their first-ever Multicultural Night. It was indeed a blast. Apart from the Zimbabwean and Rwandan culture, the girls dressed in different ways, accurately resembling some of the cultures around the world.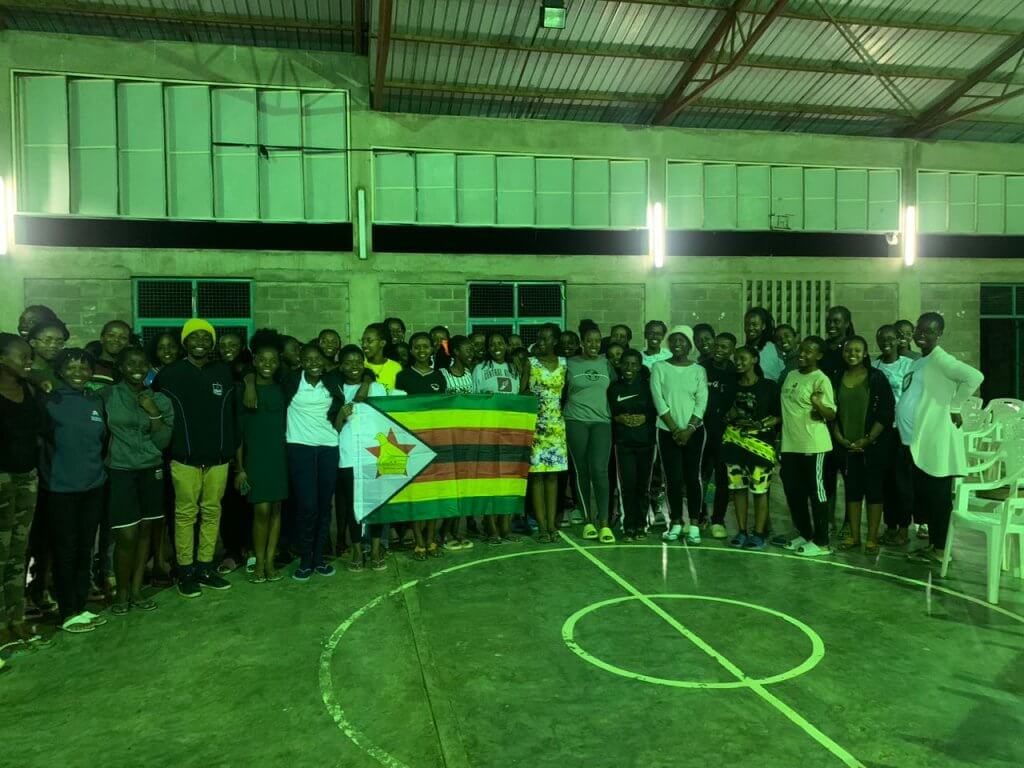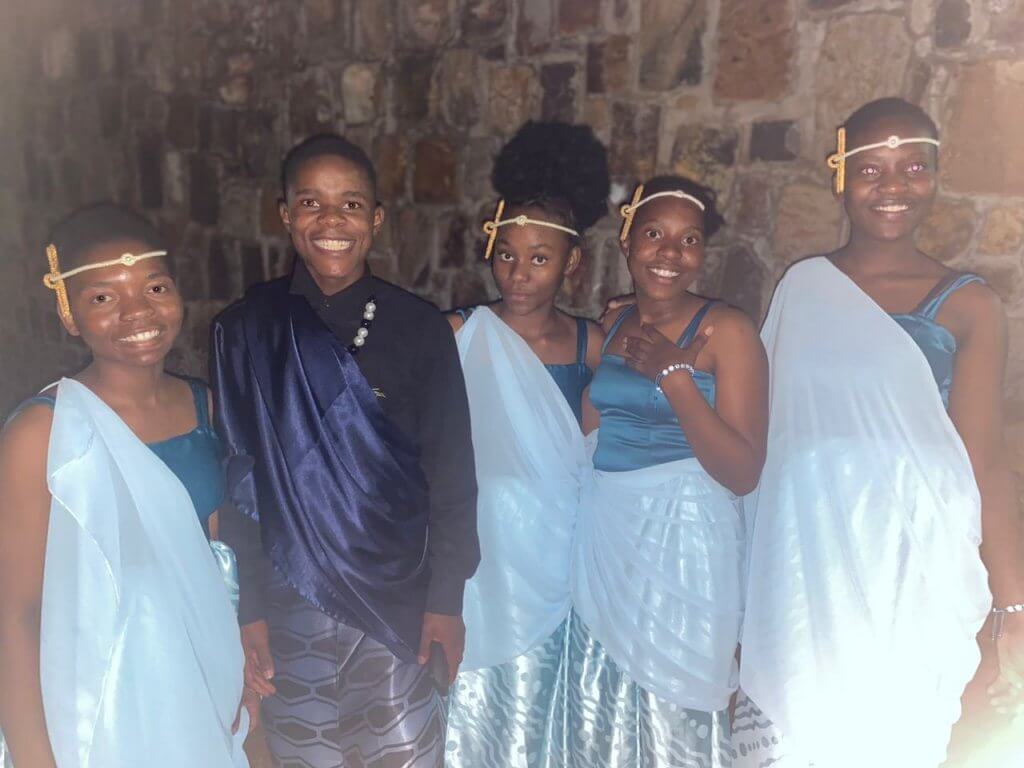 The relaxing feeling of Thursday triggered the nostalgic effect. We were already missing Gashora before we left. Our last day at the school was storytelling and sharing culture and history. Smiles filled the hall as we shared information about our different identities, yet also grasped pan-African connections. This sharing woke our minds to try and find similarities and differences in our cultures. This exercise was not for the purpose of judgment, but rather for shared appreciation. We took a very long walk with Ms. Cleo who showed us the Gashora community that surrounded the campus. We enjoyed seeing fellow Africans in their unique style of rural living and housing. We were also able to see one of the community treasures, the lake and learn its pivotal role in the community. We made our way back to campus for a night of farewell, reflection, and songs of goodbye. After leaving Gashora, our group spent our last 24 hours in the capital, Kigali, exploring culture, markets and sites of interest as well as sampling Rwandan food.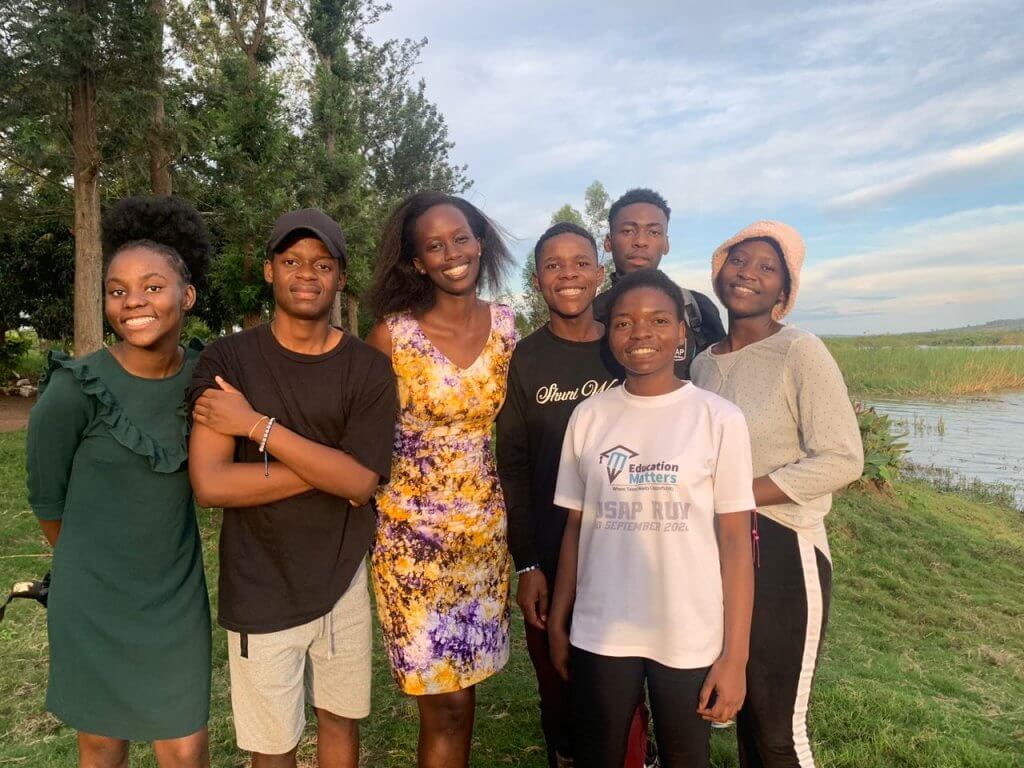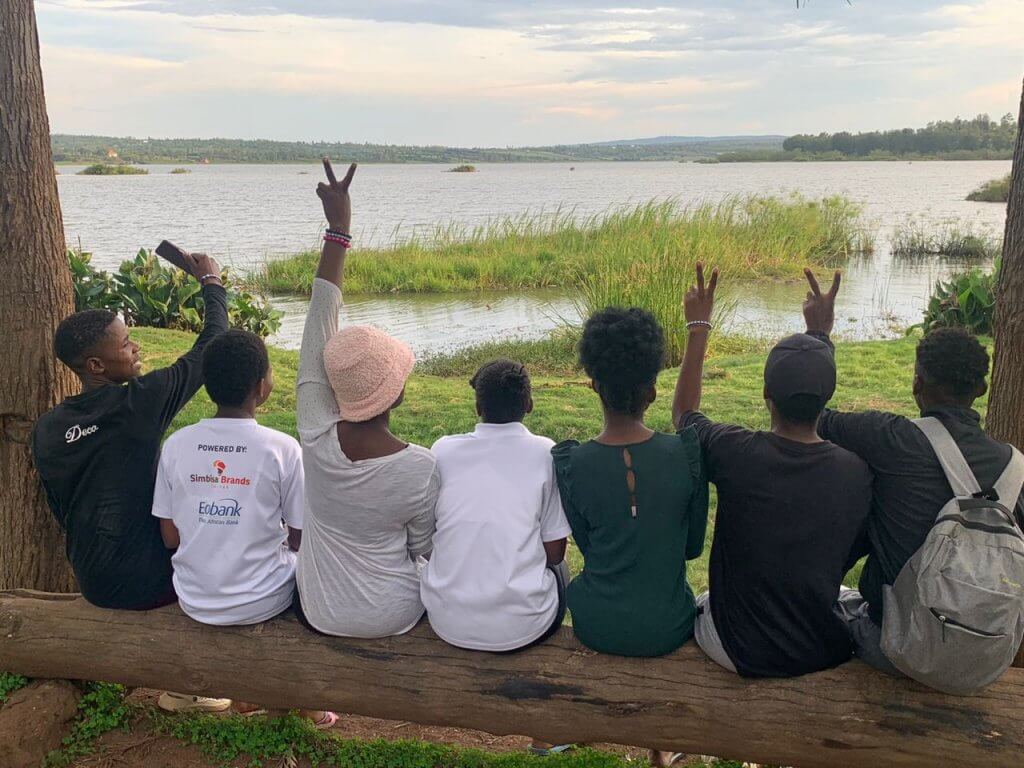 I can confidently say the whole cultural exchange program provided a rare opportunity to celebrate and exhibit both ourselves and our culture. The whole week was a success because of the characters of our hosts and the amazing group of USAP students we traveled with. Since the cultures we have are embedded in ourselves, we did not struggle sharing by being our authentic selves. It was also an opportunity to learn, marvel, and relate to fellow Africans, opening the way to the realization that our global village progresses through unity, open and empathetic relations, and harmonized diversity.

We are sincerely grateful to the Gashora Head of School Ms, Atete Rugege, Program Coordinator Ms. Cleo Ingabire, Dean of Students Ms. Samiah Millycent, the dance instructors mentioned earlier, the student President and Vice President of Gashora Traditional Dance Elsa and Barbara, students who hosted us such as Agape and Anaise, and the full Gashora community for their warm hospitality. We are also grateful to the support of our school, including students Ancilla and Theoneste who provided pre-departure cultural and language lessons and our program leader and traditional dance instructor – Mr. Anesu Ndoro. Finally, we are incredibly grateful to Lisle International, for their belief in our program idea and whose generosity made this life-changing experience possible.