Aisha Chihuri is a proud USAP Community School alumna who graduated in December 2022. During her time at USAPCS, Aisha partook in a variety of extracurricular activities, but her main passion was archery. Before joining USAPCS, Aisha was first inspired to do archery during her admissions interview at the school when she saw the archery equipment during a brief tour of the campus. Her dream became a reality when she was accepted into the school. Despite the challenges posed by the COVID-19 pandemic at the beginning of 2021, Aisha remained determined join archery.
"We only moved to the school campus in March 2021 and began training with nothing but string bows. After months of using the string bows, we finally began using the real equipment in June. This was the first-time l had ever held an archery bow and arrow. The first arrow l shot went straight over the target".
Unsurprised by this failure on her first try, she continued to push through with the help of a strong support system in the form of her fellow students and the USAPCS faculty, including Mr. James Linville, former Head of USAPCS.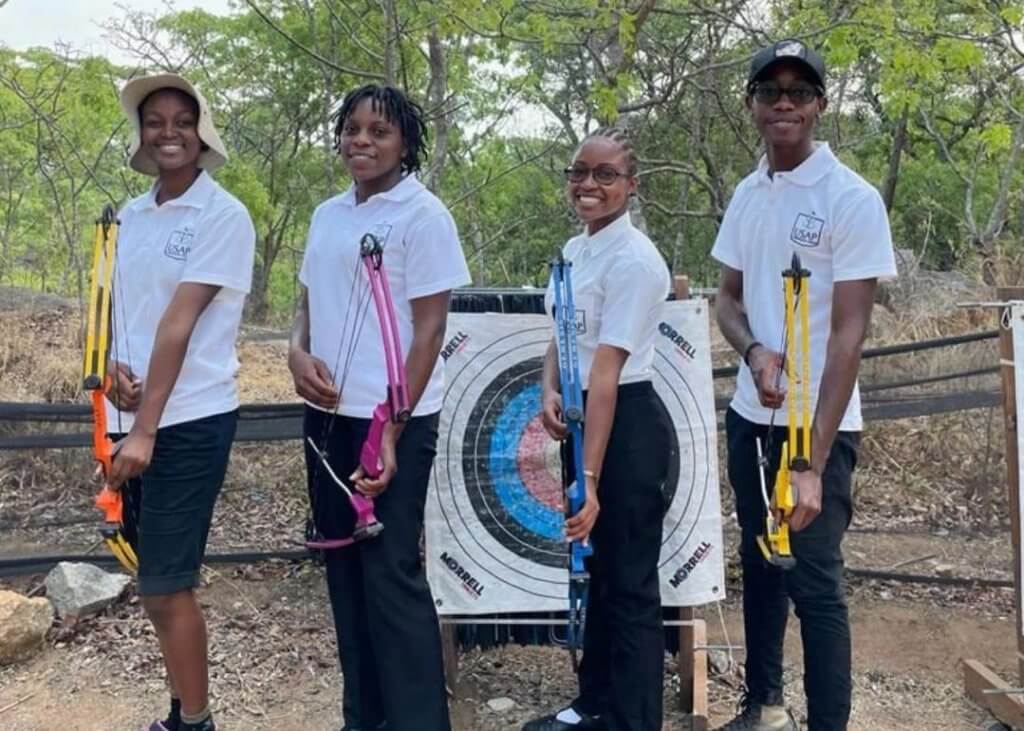 USAPCS Archery A Team
"Mr. Collence and Mr. Godwin were very patient and supportive when they were training us. They explained everything carefully and made sure you understood before they continued. Russell, a fellow student at the time, also helped a lot during practice. Mr. James was one our biggest supporters. He attended most of our competitions and was always rooting for us from the side-lines. His words of encouragement always gave us the strength we needed even when it seemed like all hope was lost".
Aisha went on to become part of the A Team that represented USAPCS in various interschools archery competitions when they began in May 2022. This gave her the exposure she needed and opened her eyes to what archery was like outside of walls of USAPCS. Throughout these competitions she often met archers who had three or more years of experience, which was very intimidating as she had only been doing archery for a single year.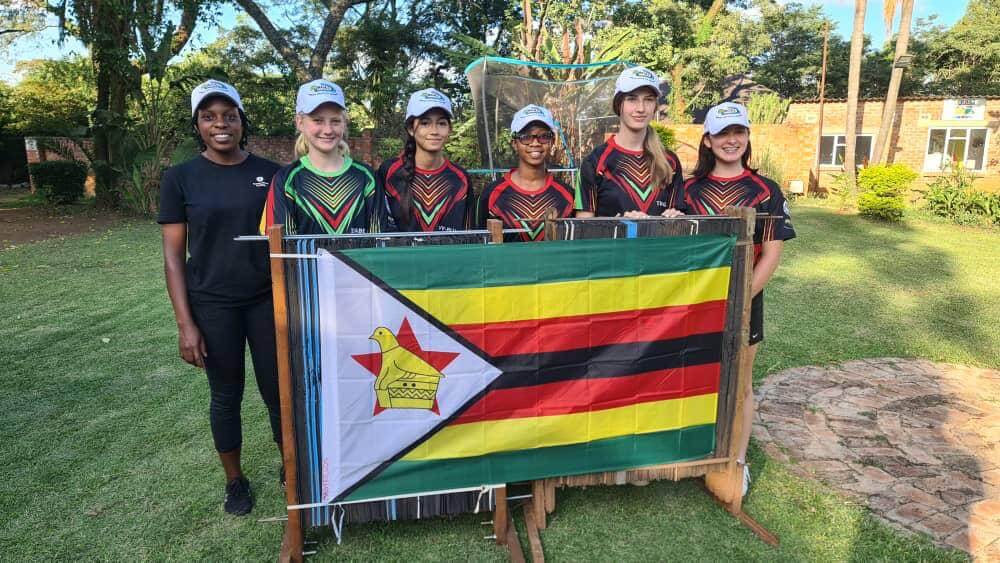 Zimbabwe Archery Senior Girls Team
During one Interschools Zimbabwe-wide competition, the top students were selected to join the Zimbabwean national team and unfortunately Aisha narrowly missed the required points to be selected. Undeterred by this setback, Aisha continued to train and attend more competitions. In the end it was all worth it when Aisha was selected to represent Zimbabwe in the 2022 AGA World Virtual Tournament. The competition, hosted in Chisipite, Harare, began at 5pm and was scheduled to end at 12 midnight. The Zimbabwean team worked hard and moved through the qualifying round and on to the finals. When the final round began at 11pm, Aisha battled her fatigue along with a sore hand and was given the title of 3rd best Zimbabwean archer in the competition. She, along with the rest of the team, earned Zimbabwe an astounding 2nd place position internationally.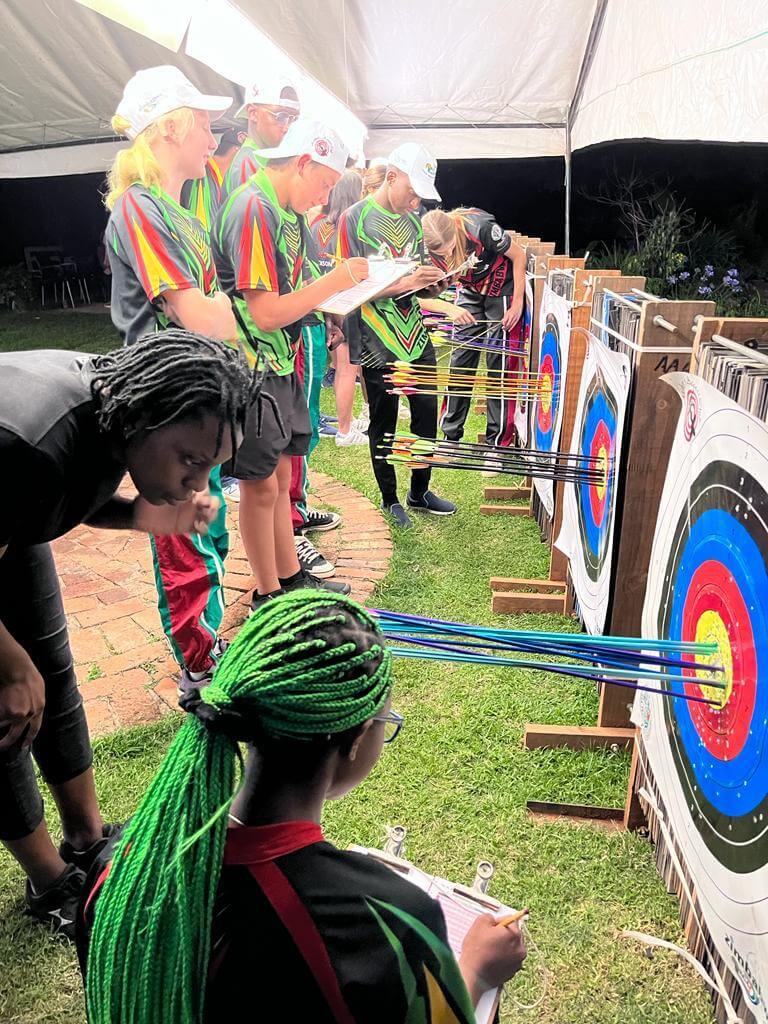 Aisha recording her scores during the AGA Virtual Tournament
Aisha plans on continuing with archery in the future, especially when she goes to college. She is currently waiting for decisions on her college applications and has ensured that all of her college choices include campuses that have an archery program. She hopes this will be a stepping stone to a bright future.
"There are many steps you need to learn when you first begin archery, and an important part this is consistency. Patience is imperative for anyone who wants to learn archery. You need to be patient with yourself and give yourself however much time you need. Focus and perseverance are also important for one to become a good archer. There is no doubt that you will fail multiple times, but the most important thing is that you push through it and try again. Your breathing, your stance, your posture, all of these will need to be perfect. If you concentrate and give it your utmost attention, then you can never go wrong. I have failed many times since l began archery, and l am sure l will fail many more, but one thing l am certain of is that l will always get back up again".