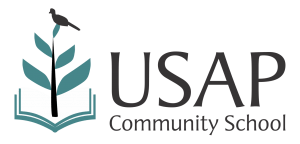 The USAP Community School will now be accepting applications for the Class of 2024, which will be the schools fourth cohort. Successful applicants will receive placements to start in January 2023.
About the USAP Community School
The USAP Community School is an A-level residential school for
talented but economically disadvantaged students from across Zimbabwe. The school is a transformative and unique educational experience, merging a Cambridge A-level science curriculum with intensive training in reading, writing, research and critical thinking as well as performing arts. The school also provides guidance with the university application process, and aims to help its students receive scholarships to top universities across the world, so that they can receive a world-class education and use it in the future to help develop their community.

The USAP Community School was founded in January 2020 from the USAP Program, which has helped over 450 Zimbabwean students access universities since it started in 1999. USAP students have gone on to attend
universities such as Harvard, Yale, MIT, Stanford, University of British Columbia, Oxford, Ashesi, Earth, and many more. Graduates of the program have gone on to receive advanced degrees, earn Rhodes and Gates- Cambridge Scholarships, and start successful businesses in Zimbabwe and abroad, among many other careers.
Eligibility
We are accepting applications from current Form 4 students, as well as those who started L6 sciences in 2022 and are willing to start their L6 year again in 2022 given COVID limitations on learning. Financial aid is available and no qualified student will be turned away for financial reasons.
How to apply
Please pick up and submit a paper application from one of the following locations:
Harare: 23 Connaught Ave, Avondale
Gweru: Memorial Library,
Bulawayo: American Space at NUST Library, 55 Jason Moyo
Or apply online at https://tinyurl.com/USAPCSAppl2023