For students applying to universities with Fall 2022 starts, many admissions decisions have already come in. We are proud to announce 19 of our alumni have been accepted, fully funded, and will be enrolling at the following institutions: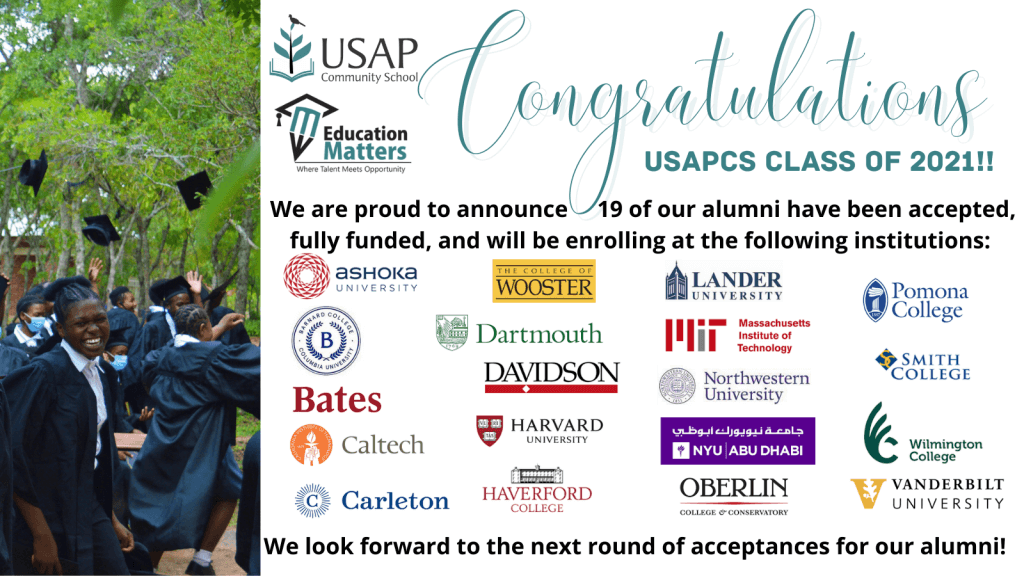 Ashoka University, Barnard College, Bates College, California Institute of Technology, Carleton College, College of Wooster, Dartmouth College, Davidson College, Harvard University, Haverford College, Lander University, Massachusetts Institute of Technology, Northwestern University, New York University Abu Dhabi, Oberlin College, Pomona College, Smith College, Vanderbilt University, and Wilmington College.
We are so excited for these students as they prepare to head off to these institutions for the undergraduate studies.
With admissions decisions from other universities around the world still pending, we look forward to sharing more decisions news with you all soon!