Banner Photo Credit: Ashesi University – www.ashesi.edu.gh
Stepping out of the plane, I was met by a gush of the warm humid Ghana air. My first reaction was, "I'm not going to survive this heat." We were met by some of the Ashesi continuing students with enthusiastic hugs and cold bottles of water and they took us on a quick tour of Accra and the city's mall. After a long drive, arriving at the beautiful Ashesi campus, the first meal I tasted was indomie, which is very spicy noodles. I cried my eyes out and drank two bottles of water.  "One step at a time, Lindi," I told myself, so I decided to start with the less spicy food first and then progress to the spicy ones. Step by step.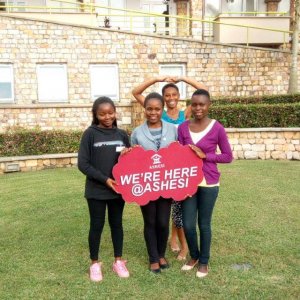 Fast forward, two and a half months later. Ashesi life is not easy, and neither is it hard. I am forced to think critically every minute and make tough decisions each day. I arrived from Zimbabwe thinking I was going to major in Computer Science, but a liberal arts education is something different. I have been exposed to this kind of learning for about a month now and I can't help but think how much of it we need in Africa.  Ashesi has already opened my mind and changed my view of the world, just as it has opened new windows for me. I have worked on a problem set in Foundations of Design and Entrepreneurship where my team won the most impressive team award at the Ashesi Problem Festival. I have also gotten an opportunity with a company called Hype due to my team being the most impressive during the Festival.
With each day in class, I am exposed to new and different ideas and am forced to really THINK. I am now able to navigate through different situations and I can confidently say that my future looks bright. I have joined volunteer clubs such as Ashesi Leo Club and I also joined a writing club called Ashesi Wiki club. Recently I was voted in by my peers as their student representative on the Judiciary and Electoral Counsel as well as to serve on the Give Back and Welfare Team of the Ashesi MasterCard Scholars.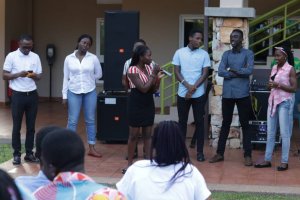 Through Ashesi, I am confronting my fears, I am growing every day. I am finding new opportunities and am part of the amazing leaders who are ready to positively impact Africa.
Author Lindiwe Mutungamiri is a USAP alum who attended Pamushana High School in Nyika. Lindiwe is currently a first year student at Ashesi University.