It's the weekend before our first day of the spring semester. How do I feel? Well, mixed feelings mostly. On one hand, I cannot wait to see my friends and roommates again, to experience that buzz that college has when its students are on campus. On the other hand, and I know it's selfish of me, I'm a bit disappointed that the campus will not belong to just a few of us anymore. The bustle overwhelmed me last semester. I just don't want to go through that again. But enough of the boring stuff because today I come bearing good news.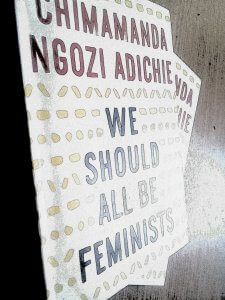 During my winter break, I promised that I would be real with myself in 2018. To be real, I had not read a single novel for pleasure since I arrived in the States but that changed when I picked up Chimamanda Ngozi Adichie's The Feminist Manifesto in Fifteen Suggestions. I loved it so much that I made reading as much Adichie as I could over the break my personal project. I tore through We Should All Be Feminists and Americanah before remembering that I had always wanted to read Trevor Noah's Born a Crime. I checked that one out of the library (Side note: It's a killer) and finished it in a day. Fast forward to Maya Angelou and C. S. Lewis (non-Narnia literature FYI) and I am coming out of this winter break a full person. I loved it! Through these books, I was able to connect with the Vicky I've always been, the avid reader who gets lost in the mini-universe that the writer creates and loves it. It made me feel happier, lighter and in touch with myself and the world. Enough about my book interests. Let's move on to the music.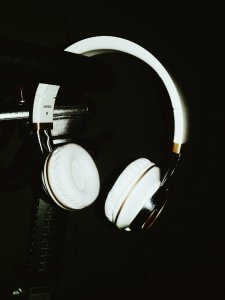 I've had two anthems since September 2017- Imagine Dragons'(epic) "Believer" and Mikky Ekko's "Who Are You, Really?" These two songs and the books aforementioned combined presented an enlightening beginning to my year. Pain, in terms of discomfort and misery, was very real to me last year. It probably was not as bad as I imagine it to be, but it occupies a large chunk of my thoughts and memories, often overshadowing the good memories. All of it arose because I was confronted with the question of who I really was, and I discovered that I couldn't answer it as well as I wanted to. I got accustomed to thinking that I had been lying to myself a lot and I couldn't understand what potential had been seen in me, because honestly, I couldn't see it (I still don't). As the winter break comes to a close, I have had a revelations. It's all about balance and for me, balance means reconciling the old and the new. So, I will have to find a way to bring those two together.
Ha! It's easy to be the life coach in theory, but it is hard when it comes down to putting in the work. I don't even have the plan mapped out (I still haven't gotten the hang of planning ahead for everything, you know) even though I have identified the solution. I guess I'll have to keep reading until I find an autobiography which resembles my life and follow it. Or if I don't find one, then write my own. That's a solid plan, wouldn't you say?
Nokukhanya "Vicky" Ncube is a USAP alum from Bulawayo who is starting her second semester at Wellesley College in Massachusetts.