Hi! My name is Terence Mahlatini, and I am currently a junior at Whitman College. I am majoring in Computer Science with a minor in Maths. This past summer, I had the privilege of participating in the Zimbabwe Career Connect(ZCC) program. For my internship, I was paired up with Uncommon, a non-profit EdTech organization.
My experience at Uncommon was-uhh—uncommon (pun intended). I have studied outside Zimbabwe for more than 4 years and counting, which puts most of my adult experience outside my home country. Before this summer, my understanding of what is/isn't possible in Zimbabwe was severely uninformed. My experiential reality of Zimbabwe was still stuck in my high school days, where the most I had to struggle with was making sure my tuck lasted till the end of the term. Interning at Uncommon through the ZCC program was a unique opportunity which allowed me to gain professional experience and build a more accurate outlook of what it's like to live and work in Zimbabwe.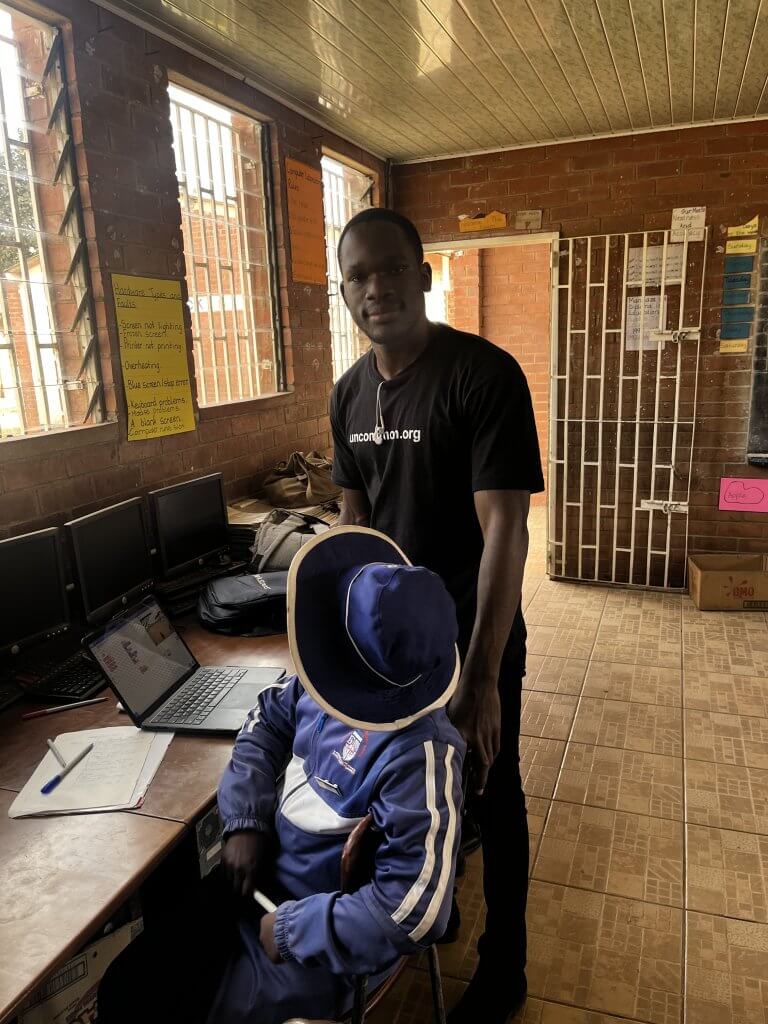 At Uncommon, I was a software engineer intern, and most of my work was focused on creating a WhatsApp Chatbot designed to help teachers in local schools to deliver Scratch lessons effectively. Occasionally, I would also participate in the Scratch lessons at the different innovation hubs owned by Uncommon. There was something intrinsically meaningful and inspiring about being part of those lessons. If I were to put my finger on it, I would say it was the curious eyes of the primary school students as they grappled with the lines of code and how they were bringing life to the images on screen. What made it more beautiful and meaningful was realizing that just like the lines of code bringing life to ideas and creativity, Uncommon is also breathing life into all the communities it has ventured in. I couldn't help but be inspired the whole time I worked at Uncommon.
The ZCC program made my internship experience possible, and they also made it worthwhile. While I acquired technical skills from my internship site, I also learnt more about the professional world beyond my chosen field thanks to Rebecca and Betty, and the guests they invited during our weekly Friday meetings. A big shout-out also to the other ZCC interns, who were a fun and inspiring group of people to be around and share the experience with.
My journey with ZCC and Uncommon has equipped me not only with professional skills, but also with a newfound appreciation for the positive impact I can make in Zimbabwe. This experience is going to serve as a bridge between my future and Zimbabwe. For this, I am forever grateful to Rebecca—one of the few people I know who has done the most for the talented Zimbabwean student—for creating this needed program and Betty for being an inspiration and awesome program coordinator. Last but not least, I am also grateful to Peter Kazickas and everyone at Uncommon for such a great and meaningful experience, and Whitman College for awarding me the grant that made it all possible.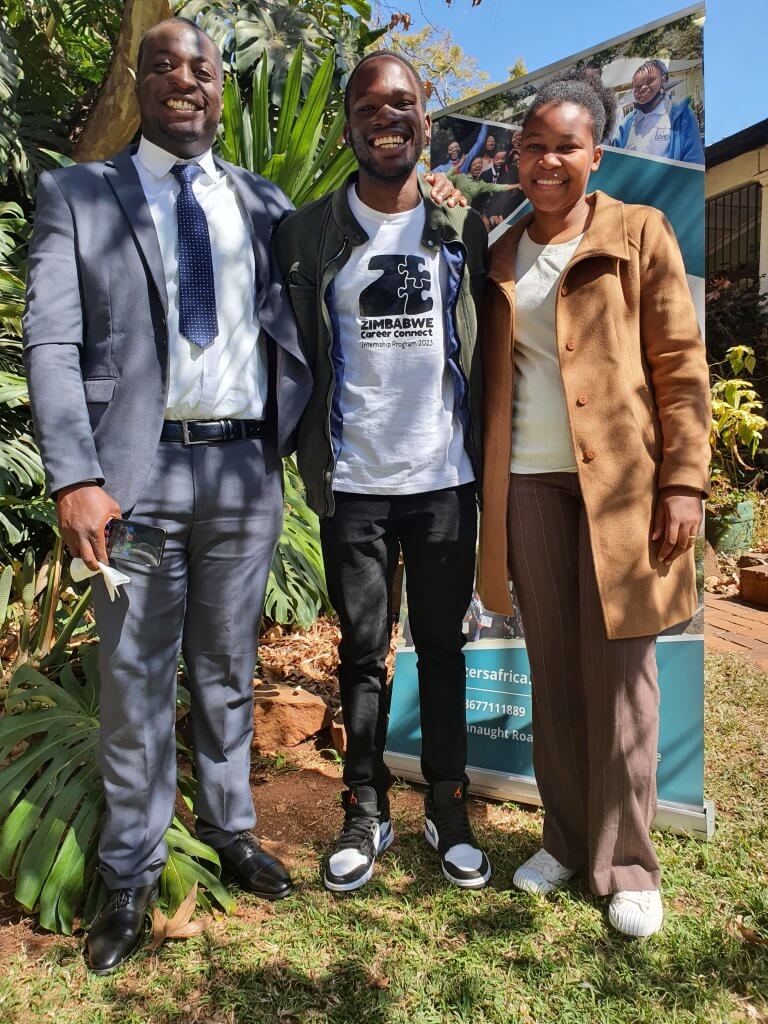 The Education Matters Zimbabwe Career Connect Internship Program matches Zimbabwean students studying in the U.S., Canada, USIU and with Ashesi University in Ghana, with Zimbabwean companies and non-governmental organizations for an internship experience. Applications open on November 1, 2023. You may contact us with any questions or for more information at betty@edmattersafrica.org and read more about the internship program here.