Hailing from Bulawayo, Praise Ndlovu is a USAP Community School graduate from the Class of 2022. During his time at USAPCS, Praise partook in a variety of extracurricular activities, but his main passion was coding. Since graduating from USAP, Praise has joined the Junior Faculty teaching Computer Science.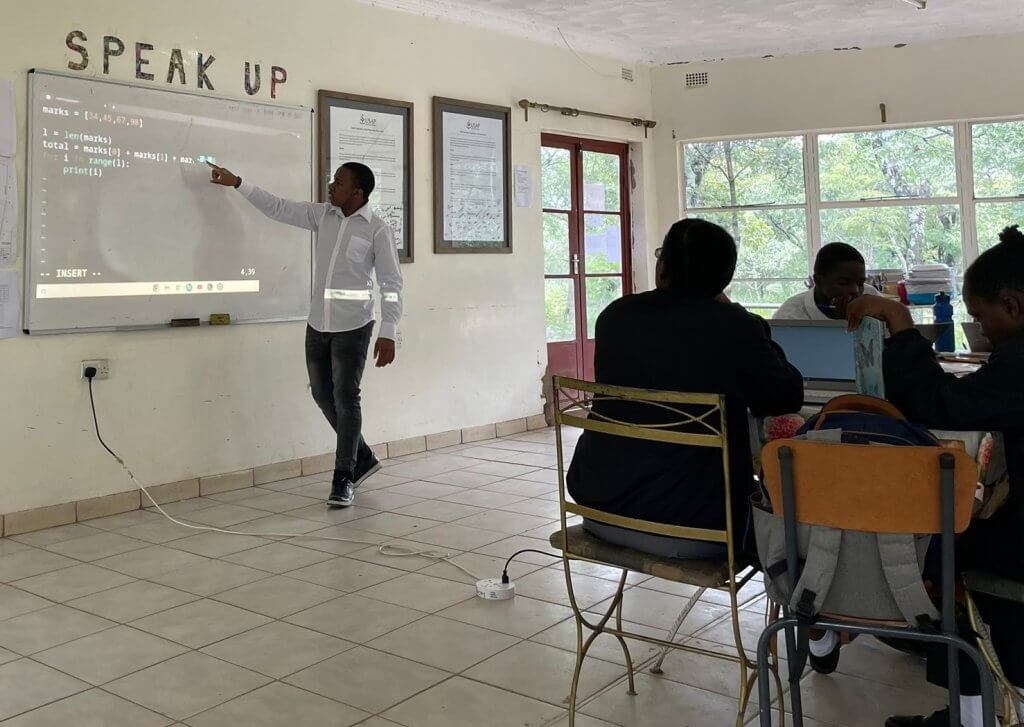 "l started coding during my long Form 4 holiday on my tablet. I had a web development application installed on it so l would read and practice on the application. By a stroke of serendipity, l attended a coding boot camp. It was an eye opening experience as it exposed me to programming languages such as python and C. I started taking coding courses and eventually came across CS50 on Edx. Cs50 was a game changer, it equipped me with a myriad of skills that l am now applying to teach coding, create web applications and program microcontrollers." shared Praise.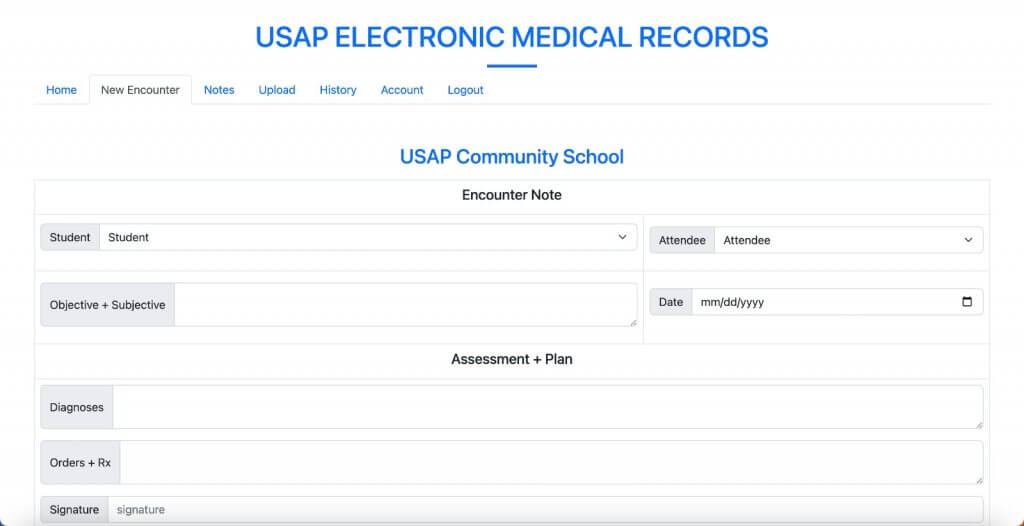 Praise created an EMR ( Electromedical Records), a web application for housing students' health records electronically for the USAP Community School. The app's purpose is to track medical records of students securely and thoroughly, and out of reach from unauthorized personnel as they are confidential by nature. He was inspired to create this app by Neil Wary, a current Princeton in Africa fellow teaching at the school.
"Mr. Neil came up with the idea last term and asked me if l was up for a coding challenge. I took the challenge and started working on the EMR system. My progress was put to a halt by the Cambridge A Level exams for some time. I finished the project a few days after the exam season in November 2022, when l had ample time to dedicate towards the project. Once the web application was complete, Mr. Neil and I tested it. To our joy, it worked as intended. Ever since then, we have been adding new features to the application to improve it's user experience and the efficiency of the system."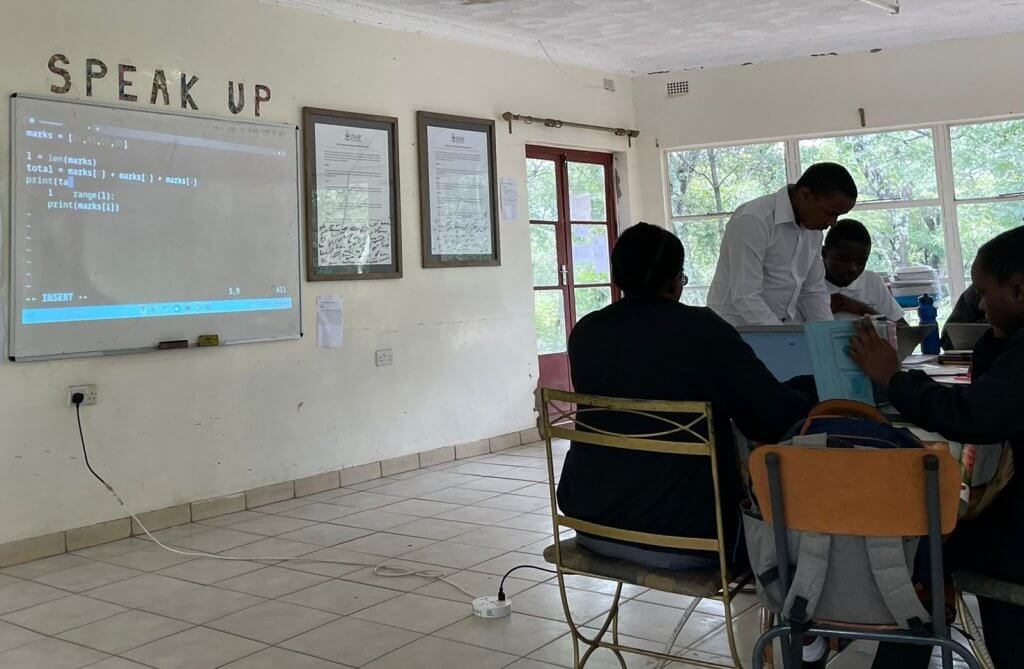 Praise looks forward to a bright future in Computer Engineering. He is working with and also being mentored by Eric Khumalo, a fellow USAP Alum who runs Emzini weCode, an online and in person coding school for Zimbabwean high school and university students. Praise will be attending the University of Pennsylvania in September 2023 where he intends to build on his skills as he continues his journey into the world of technology.