As a rising sophomore from Zimbabwe at Bates College, a small, liberal arts American college, currently majoring in Women and Gender Studies, I began my internship with a burning question: "Is there a women's movement in Zimbabwe?" Furthermore, what shape and form does it take in the current crumbling, patriarchal, and economically-depressed context? My Zimbabwe Career Connect Internship with the Women's Coalition of Zimbabwe put me in the perfect position to answer this question and to find where I, a young Zimbabwean female living in the Diaspora, fit in within the movement.
It goes without saying that Zimbabwe is a patriarchal state. However, what is often unsaid are the many different ways that women participated in the national movement for independence, effectively paving the way for post-independence societal changes, by challenging gender norms and cultural practices. In the 1990s, when the Zimbabwean political, social and economic environment was at its most stable, Zimbabwean women began to realize how critical it was for them to mobilize, in order to avoid the marginalization of their voices in a country where they made up 50% of the population.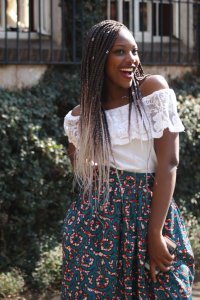 Various women's organizations came together to strategize, implement feasible ways forward and to protect their interests by forming the Women's Coalition on the Constitution with the main purpose on working to make sure that the voice of Zimbabwean women was included in the Constitution. After much lobbyin, and advocacy work done by the Coalition, the Constitution did not uphold women's rights from protecting them against violence and discriminatory customary law.  It did not offer equal political representation and generally was considered a failure to the females of the nation and the fight for gender equality.
A decade and a half later, the torch has been passed. There is a new generation of female activists in Zimbabwe fighting for an increase in gender equal laws in response to the new Constitution passed in 2013. Many women considered the moment a victory, with new laws protecting women from gender-based violence, defending them from discriminatory practices in the corporate sector, and promising set quotas for female representatives in political affairs, but there is always more to be done.
Throughout my two month internship under the mentorship of WCOZ Director Sally Dura, I attended countless meetings, workshops and conferences.  At these events audience members and participants repeated that Zimbabwe is hailed as one of the most progressive nations in Africa when it comes to working towards gender equality.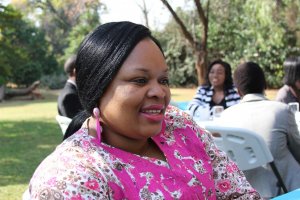 We pass laws and sign instruments, so how are we still failing our women? The answer lies in the failure to implement realistic measures that protect all women — young, old, black, white, able-bodied, disabled, straight, queer and other marginalized groups.
Patriarchy and subsequent discriminatory customary laws in Zimbabwe are inescapable. They are the realms that provide us with context and guide us in adequately catering for the female population. But let it be known that the women's movement in Zimbabwe is alive.
It is alive in the women working in NGOs and in the government.
It is alive in the 14-year- old girl child who runs away form home because she knows she will be married off any day.
It is alive in the teenager girl living in the Diaspora who partakes in social media activism.
It is alive.
So what do we need to do?
We need to mobilize effectively.
We need to all play our part, i.e. young people, elders, those in the Diaspora, men.
We need men. We need them to teach their sons not to rape girls so that women don't have to teach their daughters about "provocative clothing." They need to preach that women's issues are valid and real. They need to protect our experiences from belittlement by patriarchy, religion and tradition. They need to allow us to breath, live and survive in our own schools, homes and communities. We cannot be swept under the rug because we will reappear with more force and more vigor.
We need to communicate and share our experiences as Zimbabwean women. We need to know and understand our issues in order to come up with realistic and effective solutions. We are facing a demon that is patriarchy, misogyny and sexism.
Even after this amazing summer as a ZCC intern at WOCZ, I still haven't figured out where I fit in and how I can best contribute to the movement as a young, Zimbabwean female living in the Diaspora. I will continue to search to try figure it out because my voice, opinions and my experiences matter.